Final Thoughts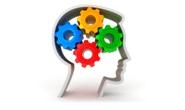 Final Thoughts
Written by John Packard
December 13, 2017
---
You may or may not be aware that we updated our Steel Market Update website over the Thanksgiving Holiday weekend. We updated software that controls a number of the functions of our website in order to speed up the site and to make sure that it is up-to-date over the next few years of use. The process of updating the software has created some glitches in our site. One of the first we noticed was the inability to log in using your email address. That was quickly corrected. However, we continue to find "bugs" in the system. If you are stymied for any reason using our website, please send an email to info@SteelMarketUpdate.com and we will get our developers to work on a fix.
One of the areas where we have found a glitch is in our Steel 101 registration system. Seems it doesn't like us having one sold-out program (the January SSAB workshop which hasn't happened yet) and another new one in the system (March in Merrilville, Ind., with a tour of NLMK USA ) at the same time. If you are unable to register for anything, please contact our office at 772-932-7538 or 706-216-2140 and we will make sure that your people are registered for whatever event you wish.
Our team has been working diligently on our 2018 SMU Steel Summit Conference. We have expanded the space we are using at the Georgia International Convention Center, we have changed the space that will be used for breaks and for our exhibitors, and we have expanded the audio/visual segment of the program as we continue to go for a professional "look" to our conference.
Perhaps most importantly, we have been working on providing an exceptional program for 2018 attendees. We received rave reviews for this year's event (2017) and we are working to make next year's event even better.
I am going to hold back (for now) on who we have confirmed as 2018 speakers. I will say as always there will be a mix of the "old" and the "new."
We are working on the subject of attracting and keeping youth involved with manufacturing and the steel industry. The program we had at this year's event was exceptional thanks to Jack Bellissimo, Justin Philipp and Guarav Chhibbar. I am trying to get that full section downloaded to our website or to a place where we can store it and then share it with the industry. We will be springboarding off that great introduction into other areas that will help companies attract and keep young employees.
If your company can only budget monies to attend one industry conference during 2018, my opinion is you cannot go wrong in deciding to attend our 8th SMU Steel Summit Conference. to be held in Atlanta on Aug. 27-29, 2018, at the Georgia International Convention Center.
A special thank you to our Steel Summit sponsors: Pacesetter, Bank of America Merrill Lynch, Flack Global Metals, Heidtman Steel, Nucor, Magic Coil Products, Mill Steel, MidWest Materials, Red Bud Industries, All Metals Service and Warehousing and Alliance Steel. We still have seven sponsorship spots open. You can learn more about becoming a sponsor by contacting Jill Waldman at Jill@SteelMarketUpdate.com or myself John@SteelMarketUpdate.com
We have been adding a large number of new accounts over the past month and I want to take a moment and welcome each and every one to Steel Market Update. We are a unique market information provider. We welcome inquiries about our products and general questions about the steel industry. Many times questions from our members prompt us to do an article on the subject or a follow-up article. It also helps us when we are thinking about new workshops, about our conference and helps keep us on our toes. We are here to help you to the best of our abilities. We can be reached at info@SteelMarketUpdate.com and you are also welcomed to call our offices. If you have a question about our website, contact Brett Linton at 706-216-2140. Need help registering or paying a bill? Call Diana or Alison at 772-932-7538. If you want to make a comment, suggestion or have a question, you can contact me at 800-432-3475.
As always, your business is truly appreciated by all of us here at Steel Market Update.
John Packard, Publisher

Latest in Final Thoughts