Final Thoughts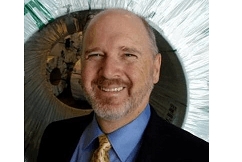 Final Thoughts
Written by John Packard
November 26, 2018
---
The announcement by General Motors today is going to be a precursor for more bad news, in my opinion. With every action there is a reaction, and the expectation that raising steel prices by an extra 25 percent (and more) would not have an impact on the competitiveness of U.S. made products is being short-sighted. The Section 301 tariffs may be even more damaging. I was watching a news broadcast this morning with the CEO of a footwear company who was saying the option to bring production back to the United States is not practical. Especially if the CEOs feel (as this one did) that the tariffs will be short-lived, lasting only as long as the Trump administration.
It is disappointing to see the erosion of company-supported communities. I can remember as a child living in an industrial town how the companies supported the workers and their families. Perhaps more importantly, companies understood they had a duty to the larger community. The push for higher profits, higher stock prices and bonuses has left the workers and their communities behind. The latest move by GM is just another example.
I spoke with one of my neighbors this evening who told me they have a plant in China that produces a product affected by the 301 tariffs. He has no intention of moving production. They shipped this year's product early and they have told their customers they will eat the tariff should it still be in effect by next June when they will be shipping their 2019-2020 inventory. He didn't know how they would be able to afford absorbing a 25 percent tariff. They were just going to gamble that the uproar will continue to grow until President Trump backs off. I am not a believer that the president will do that, nor am I a believer that the Chinese will seriously negotiate, as they have never had to in the past.
Steel Dynamics announced it would build a new 3-million-ton steel mill somewhere in the United States. I got a note from a steel analyst who said the investment community is not happy with the new capacity. So, the question needs to be asked, will the SDI, Nucor and potentially Big River Steel as well as JSW mills be too much…? Will BRS back down on building a new mill should SDI be serious about theirs (some think SDI is bluffing, not so sure on that one)? I am looking for comments from our readers: What do you think about the potential of 5-7 million tons of new flat rolled capacity coming up over the next couple of years?
We received a question about the timing of any decision on the AIIS lawsuit on the constitutionality of Section 232. The trade attorney responded directly to the person asking the question and copied SMU with his response: "The date is Dec. 19, and there will be an oral argument at the Court of International Trade in New York in the case brought by AIIS that challenges the constitutionality of Section 232. A decision on the motion at the hearing is unlikely; I would expect a delay of about three months, maybe more, before a decision of the court is announced."
The SMU/CRU Webinar is scheduled for Wednesday morning. I think you can still register by clicking on the following link: http://bit.ly/SMU-CRU–Webinar-28Nov18
Registration is still available for the next Steel 101: Introduction to Steel Making & Market Fundamentals workshop, which will be held in Starkville, Miss., on Jan. 29 & 30, 2019. We will tour the SDI Columbus steel mill. For details, go to: www.SteelMarketUpdate.com/Events/Steel101
As always, your business is truly appreciated by all of us here at Steel Market Update.
John Packard, President & CEO

Latest in Final Thoughts