Steel Products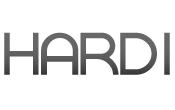 HARDI Members Surprisingly Upbeat on HVAC Market
Written by Tim Triplett
February 5, 2019
---
The new year has gotten off to a positive start for members of the Heating, Air-conditioning and Refrigeration Distributors International (HARDI), who supply steel products to the HVAC market. Most are optimistic about business, at least in the coming quarter, but comments during their monthly conference call today reflected some disagreement over steel prices.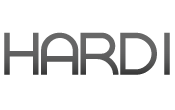 "We are seeing really healthy activity. We had a good January, better than we anticipated," said one HARDI member. "We don't see anything changing, although the forecast is for activity to slow down at the end of the second quarter."
"Were seeing business well above normal and we hope it continues that way. It looks like it will be strong for the first quarter," said another executive on the call.
"Demand for us was unseasonably strong in January," agreed one distributor, who sees declining steel prices beginning to stabilize. "I feel there is some support for the latest mill increases. I think we would all agree that the mills overshot the mark with increases in March/April/May 2018. But I think they overshot the bottom recently and we'll start to see prices move up from here."
Most mills announced a $40 per ton ($2.00/cwt) price increase last month on flat rolled products, "and their marching orders are to collect it," said another distributor on his recent interactions with the mill reps.
"I am still seeing the mills fairly willing to negotiate," commented another member who is less certain prices are starting to level out. "A couple domestic mills act like they still need tons."
Lead times are short by historical standards, said John Packard, president and publisher of Steel Market Update. "I have a feeling they may be bottoming at just below six weeks. If the mills are actually booking well, those lead times should start to move out. If they are not booking well, those lead times will stay flat, and most likely prices will stay flat or decline even further," he said.
Service centers have not quite reached the point of capitulation yet, Packard said, the point at which they will support the mills' pricing even at the risk of losing orders. But they are getting closer.
Steel prices have been on the decline since third-quarter 2018, eroding the value of distributor inventories. The spot price for hot rolled steel is now down to $670 per ton and galvanized to less than $800, per ton, according to SMU data. The base price for the galvanized steel that HARDI members sell has dropped by $5.50/cwt or about $110 per ton in just the last three months.
Like other economic indicators, SMU's Future Sentiment Index as dipped a bit. "There is more skepticism in the market, partly because of the weaker prices we have seen," noted Packard. SMU has moved its Price Momentum Indicator to Neutral until the market direction becomes clear. Meanwhile, despite the uncertain prices, at least some of the HARDI members are surprisingly upbeat about their prospects in the weeks ahead.
Steel Market Update participates in a monthly steel conference call hosted by HARDI. The call is dedicated to a better understanding of the galvanized steel market. The participants are HARDI member companies who are wholesalers, service centers and manufacturing companies that either buy or sell galvanized sheet products used in the HVAC industry.

Latest in Steel Products