Steel Products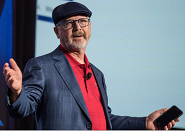 SMU CEO: Quality Information is Key for Steel and Life
Written by John Packard
January 6, 2021
---
Quality information is KEY…in steel and in life.
I have been struggling on how to deal with what I saw Wednesday at the U.S. Capitol. We cannot allow thugs to attack the workings of our democracy. At the same time, we should hold those who spread disinformation to the public accountable for the disservice they are doing to the United States. It is disinformation and disenfranchisement that created the havoc we witnessed on Wednesday, January 6th.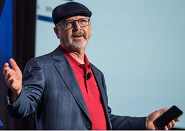 The elections, and the results of elections, matter in a democracy. It is important to look at them in the broader context of social movements, demographics, current events, etc. I lived in the state of Georgia for 33 years. Watching the state transition in a matter of months from bright red to blue is an indication of the changes in demographics, social movements, and a reaction to campaigns of misinformation. The net result is we have a unified government, which will be run by Democrats. I know this makes some of you uncomfortable.
I happen to be a believer in the good in people. I believe the new Biden administration and the new Congress will produce policies and laws that are beneficial to the manufacturing, construction, energy (which includes green energy) and steel industries here in the United States. There will finally be an infrastructure bill. They will not be perfect. No president or Congress ever is. However, I am hopeful the Congress of the United States and the people of this great country will get back to honest debate and compromise utilizing facts as the basis for discussions.
I hope that the people of this country can put partisan politics and conspiracy theories aside and work toward the greater good rather than their own self-interests. It will not be easy, as we saw on Wednesday. There are those among us, some at the highest levels of our government, who want to destroy our democracy, who strive for political power, or who only look out for their own pocketbooks. Beware of the politician asking for money in the throes of a national crisis for they are not leaders but rather leaches.
Quality information is KEY…in market intelligence.
Steel Market Update was created as a vehicle to get quality market information to steel buyers. It was originally created as a way for me to speak directly to a large group of steel buyers who were doing business with me when I was representing Winner Steel (now called NLMK Sharon Coatings). At the time of the newsletter's creation, market prices were moving quickly and I was being asked to quote new higher prices on an almost daily basis. In some cases, I was asked to cancel existing orders and to no-quote good customers for lack of steel. This may sound familiar to some of you out in the market trying to get mills to quote you today.
Another brick in the foundation of Steel Market Update was the lack of quality information on spot pricing of flat rolled and plate steel products. When I was representing Winner Steel (a steel mill), I would receive calls from upset customers complaining that the number I was quoting was nowhere near the numbers being published by one of the major steel publications. I contacted that publication to see where their numbers came from. I was asked where I thought the number should be. That number was what they published the following day. At that moment, I knew there had to be a better way to get good pricing information.
The SMU staff is focused on gathering first-hand accounts of what is happening in the markets and where we are seeing actual transactions, as well as the offers coming out of the steel mills. We publish what we believe momentum to be and the direction we see prices moving over the short term (usually 30 to 60 days out). We also follow the direction of spot prices coming out of the steel service centers. I believe all this pricing information is important to those who are buying and selling steel on a regular basis, as well as those who are in the process of negotiating contract pricing.
The quality of any information is based on your ability to trust the source from which you gather your intelligence. Does the person or organization understand the product, the questions that need to be asked, do they know how to probe deeper and gather more information, do they have a wide variety of sources from both the buy and sell side, do they know when they are being used to push disinformation or incorrect data? I believe with the team we have assembled here (and our parent company CRU), we have the experience to provide quality, non-biased information.
It is also important that you utilize as many sources of information as possible. I go back to my example of the price published by that less-than-accurate newsletter when I was selling steel. If that newsletter had been my only source of information, I too would have been moved to make uninformed (i.e. wrong) decisions.
Quality information is KEY…in spot vs. SPOT.
I received the following comment from a large buyer of steel this week: "For a number of years, price mechanisms used on mill contracts were primarily derived from direct mill transactions. In the real world, when they need steel, buyers have to spot buy anywhere they can find it, well beyond the mill. Those that have steel on the ground today are asking over $60/cwt for it. Again, if buyers need it, they have to buy it, especially with most mills no-quoting. That is reality for us; we have to place those orders and can validate them. Why do those who put out pricing not take that into account? No one can buy $50/cwt HR today. I'll stake my salary on that…."
This is a subject I been struggling with and working on ever since I started Steel Market Update. There is the spot market – i.e. the FOB Mill spot market. Then there is the SPOT market – i.e. the actual transactions between service centers and other distributors or with their end-user customers.
We, and all of the other indexes, track the FOB Mill spot markets. In times of large weekly (or daily) price movements and wild swings in the marketplace, the FOB Mill price may be inadequate for steel buyers who purchase from service centers.
I asked our Michael Cowden to weigh in on this subject since Michael was very much involved with Fastmarkets/AMM index pricing over his career with them. He told me, "With lead times as long as they are, the resale price has effectively become the prevailing spot price. And those prices can be very, very high indeed. That said, we can't change our methodology/pricing specification to match a phenomenon that typically occurs only at the peak of the market. We can mention how much higher resale prices are in market reports to provide some context. And we can say that resale prices are more representative of the spot market than FOB Mill prices. But I don't know how we expand SMU's range, for example, with numbers that service centers are selling to each other or to end users."
"The lowest offer I have right now is $1,050/ton for March – maybe," one service center executive told me this morning. "SDI has no hot rolled available for February and March and very little cold rolled or galvanized. Algoma is into late April. Cleveland-Cliffs (formerly AM) said it will be April at the earliest before they have any spot hot rolled." He reported that the only two mills with any spot tonnage potentially available are Big River Steel, because their furnace is operating better than anticipated, and AMNS Calvert, which had some tons available for March. "The next couple of months will be deadly," he added, due to the limited supply.
My conversation turned to SPOT sales (sales to other service centers and end users) and he admitted hot rolled was being offered at $62.00/cwt and higher. "And it's only going higher from here."
As we saw in an announcement out of Boomerang today, the high price of steel is affecting end-users who cannot pass the price through to their end customers. We will need to watch the construction markets and others who will push jobs out rather than pay some of the prices now being asked.
The expectation is the party will be over sometime during second-quarter 2021. Exactly what that means (April, May, June?) is a big unknown.
Quality information is KEY…in conferences, webinars and workshops.
I will not spend a lot of your time on this topic, but needless to say we are putting together free SMU Community Chat Webinars (the next one is Wednesday, Jan. 13, with myself and Michael Cowden, formerly of Fastmarkets/AMM and now with SMU), numerous workshops (details can be found here) and the Tampa Steel Conference, scheduled to be conducted virtually on Feb. 2, 2021. Details can be found here, along with the SMU Steel Summit Conference, which will be held live and in person on Aug. 23-25, 2021.
We encourage questions, comments and suggestions from our readers. I can be reached at John@SteelMarketUpdate.com
For more information about our newsletters, please contact Paige Mayhair at Paige@SteelMarketUpdate.com
As always, your business is truly appreciated by all of us here at Steel Market Update.
John Packard, President & CEO, John@SteelMarketUpdate.com

Latest in Steel Products