Steel Mills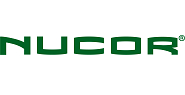 Nucor to Build $2.7 Billion Sheet Mill to Serve Auto, Midwest
Written by Michael Cowden
September 20, 2021
---
Nucor plans to build a new, $2.7 billion electric-arc furnace (EAF) sheet mill with annual capacity of three million tons per year in either Ohio, Pennsylvania or West Virginia.
The facility is aimed at customers in the Midwest and Northeast as well as at the automotive industry, the Charlotte, N.C.-based steelmaker said.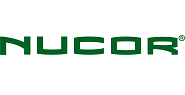 "These important markets need new, modern and sustainabile steel production capacity in order to meet future demand – both from an environmental and a capability perspective," Nucor President and CEO Leon Topalian said during a conference call with industry analysts on Monday, Sept. 20.
Commercial operations are expected to begin in 2024 –  or approximately two years after local incentives, permits and other regulatory approvals are received, Nucor said in a presentation and a press release about the new mill.
The company estimates that land acquisition and permitting alone will take approximately one year. The location in the tri-state area is also expected to result in a significant freight advantage. Nucor in addition thinks its lower greenhouse gas (GHG) emissions intensity – one-third the global average and one-fifth that of integrated mills – will give it a leg up on the competition.
"Nucor's performance today is what many competitors of our competitors are aspiring to achieve by 2030, '40, '50 and beyond," Topalian said, noting that automotive customers in particular are interested in "near net zero steels."
The Mix
The new mill will make hot-rolled coil and will also sport a tandem cold mill, annealing capabilities and two galvanizing lines – the first a "high end" automotive line with full inspection capabilities and the second a construction-grade line. Nucor said it would "initially" have two galvanizing lines, indicating that additional finishing operations might be added at a later date.
The hot mill will make sheet up to 84 inches wide, and the cold rolling and galvanizing operations will make material up to 76 inches wide, the company said.
The mix will be weighted toward value-added products. The mill is expected to make 1.1 million tons of galvanized product per year, 800,000 tons of cold-rolled products annually, 750,000 tons of hot-rolled coil, and 350,000 tons of pickled and oiled (P&O) material, Nucor said.
Nucor's push into the Midwestern automotive market should come as no surprise given that the company has for decades moved EAF steel into products where it was not initially considered viable. Approximately 70% of U.S. steel production is EAF based, and that figure will continue to increase, Topalian said.
"Modern EAF steel mills just have too many advantages against older, less efficient integrated steel mills," he said.
Nucor currently supplies approximately 1.5 million tons per year to the automotive sector and aims to double that volume to three million tons per year. And Nucor is not looking to expand only in automotive when it comes to sheet.
The U.S. sheet market is approximately 60 million tons per year, and Nucor currently supplies approximately 11 million to 12 million tons of sheet annually. "We are going to increase that, and this new mill is the first step in that evolution," Topalian said.
The Tons
The big announcement from Nucor comes just days after U.S. Steel announced plans to build a new, $3 billion EAF sheet mill with capacity of three million tons per year. That mill is also expected to begin production in 2024.
Nucor's new mill will be located in the North, whereas most of its existing operations are in the South. The opposite is true of U.S. Steel, whose mill appears likely to be situated in the South – whereas most of its operations are currently located in the North.
Those two projects alone, if realized, will cost $5.7 billion and will account for six million tons per year of new flat-rolled steelmaking capacity. All told, North American mills have recently spent or will spend more than $14 billion to add more than 23 million tons of new sheet and plate capacity to the market, according to SMU's new capacity table.
Nucor thinks there is room for the new capacity because approximately 23.1 million tons of North American steelmaking capacity were hot idled in 2019-20 and because another 11 million tons were cold ilded between 2013 and 2020.
"Even after the expansions and greenfield projects come online in the coming months, the North American sheet steel base is still down almost 10% from where it was several years ago – and we believe that there are several million more tons that are vulnerable and may become obsolete in the coming years due to competition and carbon intensity," Topalian said.
He did not refer to specific projects. But here are just a few: Ternium in May started up a new hot strip mill outside of Monterrey, Mexico. Steel Dynamics Inc. (SDI) is ramping up a new EAF sheet mill in Sinton, Texas. And North Star BlueScope is in the process of expanding capacity at its EAF sheet mill in Delta, Ohio.
Imports also represent less of a threat than in prior years. Import market share was 13% in 2020, down from 19% in 2015, Nucor said. That drop occured following a wave of antidumping and countervailing duty (AD/CVD) cases against imported sheet and plate in 2015-17 and following the implementation of Section 232 tariffs and quotas in 2018.
"While we must remain vigilant on the trade front, we do believe that the scope for unfairly traded imports to disrupt the domestic sheet market is sharply reduced from what it was," Topalian said.
Another big difference from past years: the top four steelmakers in the U.S. now account for 75% of domestic supply, up substantially from 43% in 2020, Nucor noted.
By Michael Cowden, Michael@SteelMarketUpdate.com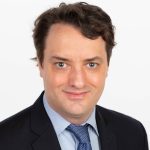 Latest in Steel Mills