Steel Products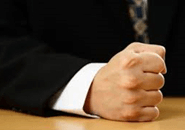 Coalition: Supply Chain Disruptions, Labor Shortages Threaten U.S. Manufacturing
Written by David Schollaert
October 4, 2021
---
The paralyzing blows from the semiconductor chip scarcity haven't just been limited to automakers. Supply chain disruptions, labor shortages, and logistical constraints have been decimating the domestic manufacturing sector at a similar clip, as detailed in a recently released white paper by a coalition of four major manufacturing associations.
The Association of Home Appliance Manufacturing (AHAM) joined three of its sister industry associations – the Air-Conditioning, Heating, and Refrigeration Institute (AHRI), the North American Association of Food Equipment Manufacturers (NAFEM), and the National Electrical Manufacturers Association (NEMA) – urging the Biden administration to take immediate action to address the supply chain challenges that are affecting the viability of the U.S. manufacturing sector.
In the paper, the organizations illustrate how the disruptions are "lowering the competitiveness" of their combined industries and "hindering manufacturing capabilities."
The pandemic-driven trade distortions have resulted in shortages of essential components, the organizations argue, exposing them to severe deficiencies in the U.S. logistics network, and leading to delays and costly inflation at every stage of the manufacturing supply chain.
These limitations have been compounded by labor shortages, disrupted production and temporary shutdowns, reduced sales, increased costs, and delivery delays that threaten to stall the U.S. economy's recovery.
Although many, if not most, of the supply chain issues will require long-term solutions, the coalition argues that association members "need immediate relief."
The paper suggests policymakers quickly implement: a) removal or revision of Section 232 on steel and aluminum imports and Section 201 tariffs on Chinese imports, b) and ensure that the semiconductor supply is "fairly and transparently allocated" across industry sectors, in order to help prevent a continued worsening of the domestic manufacturing industry.
The paper concludes by appealing to the Biden administration to drive such policy options to ensure U.S. manufacturing remains competitive and productive.
By David Schollaert, David@SteelMarketUpdate.com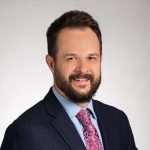 Latest in Steel Products