Economy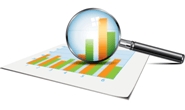 SMU's October At-a-Glance
Written by Brett Linton
November 2, 2021
---
October saw a gradual decline in steel prices for the second consecutive month, following one full year of continuous price increases. Hot rolled steel prices decreased $45 per ton throughout the month, with the SMU index averaging $1,885 per ton ($94.25 per cwt) as of Tuesday, Oct. 26. The SMU Price Momentum Indicator for hot rolled steel was adjusted to Lower the week of Oct. 19, and remains at Neutral for all other products until the market establishes a clear direction.
October scrap prices were down $10-15 per ton from the month prior and have continued to fall from the historically high prices seen in July. Click here to view and compare prices within our interactive pricing tool.
Zinc spot prices reached another multi-year high last month, rising to $1.7369 per pound on Oct. 15. Zinc prices have since declined to $1.5552 as of Nov. 1. Aluminum spot prices also soared throughout the month, reaching another record high of $1.4399 per pound as of Oct. 15. Excluding the occasional 2-5 day surges seen in aluminum spot prices, this is the highest daily price seen in over 10 years. Aluminum prices ended the month at $1.2233 as of Nov. 1.
The SMU Buyers Sentiment Index continues to show a high level of optimism, ending the month at +77. Recall that the early-September reading of +84 was the highest in our recorded history. Viewed as a three-month moving average, sentiment reached a new record high of +80.67 in late-October.
Hot rolled lead times declined slightly in October, ending the month at 8.11 weeks, the lowest level seen since February of this year. The percentage of buyers reporting that mills are willing to negotiate on hot rolled prices increased from 24% in late-September up to 50% as of last week. A history of hot rolled lead times can also been viewed and manipulated within our interactive pricing tool.
Key indicators of steel demand continue to remain positive, as they have for months. The ISM Manufacturing Index indicated further economic expansion for the 16th consecutive month, and the AIA Billings Index indicated construction activity has recovered for the ninth month in a row. In the energy sector, the active drill rig count has grown week after week, reaching an 18-month high last Friday. Total U.S. steel imports, exports and apparent steel supply continue to improve each month, with each at a much healthier level than this time last year.
See the chart below for other key metrics in the month of October: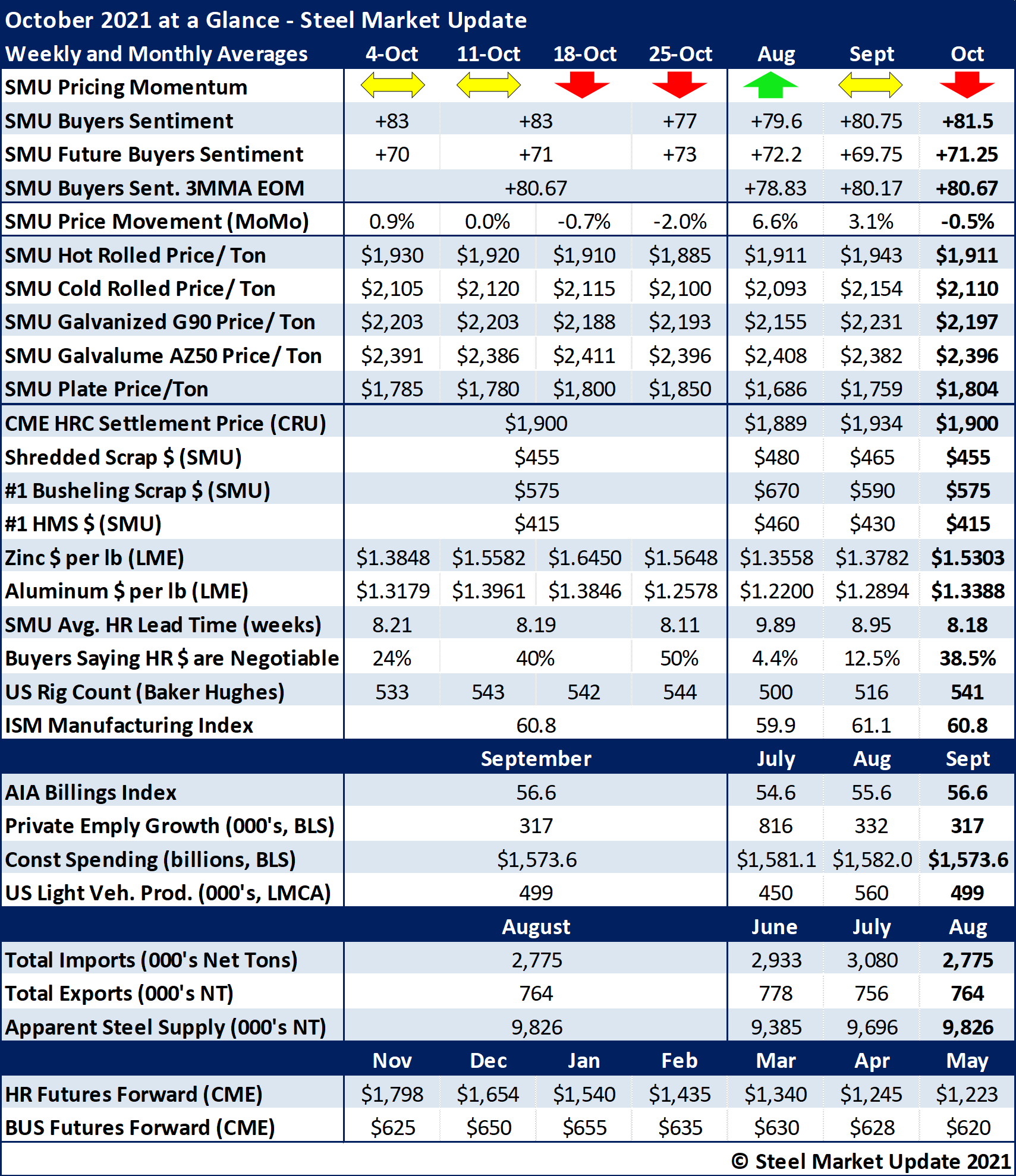 By Brett Linton, Brett@SteelMarketUpdate.com

Latest in Economy