Trade Cases
HRC, Prime Scrap Price Spread Widens $18/t in April
April 18, 2023
---
The spread between hot-rolled coil (HRC) and prime scrap prices has widened again in April from March, though much smaller than last month's number, according to Steel Market Update data.
Both SMU's hot-rolled coil price average and busheling prices dropped this week.
Our hot-rolled coil average slipped $15 per ton week-over-week to $1,145 per ton ($57.25 per cwt) as of Tuesday, April 18. 
April scrap prices settled April 10, as busheling tags dropped $15 per ton to an average of $535 per gross ton from March after four months of consecutive price rises. Figure 1 shows price histories for each product.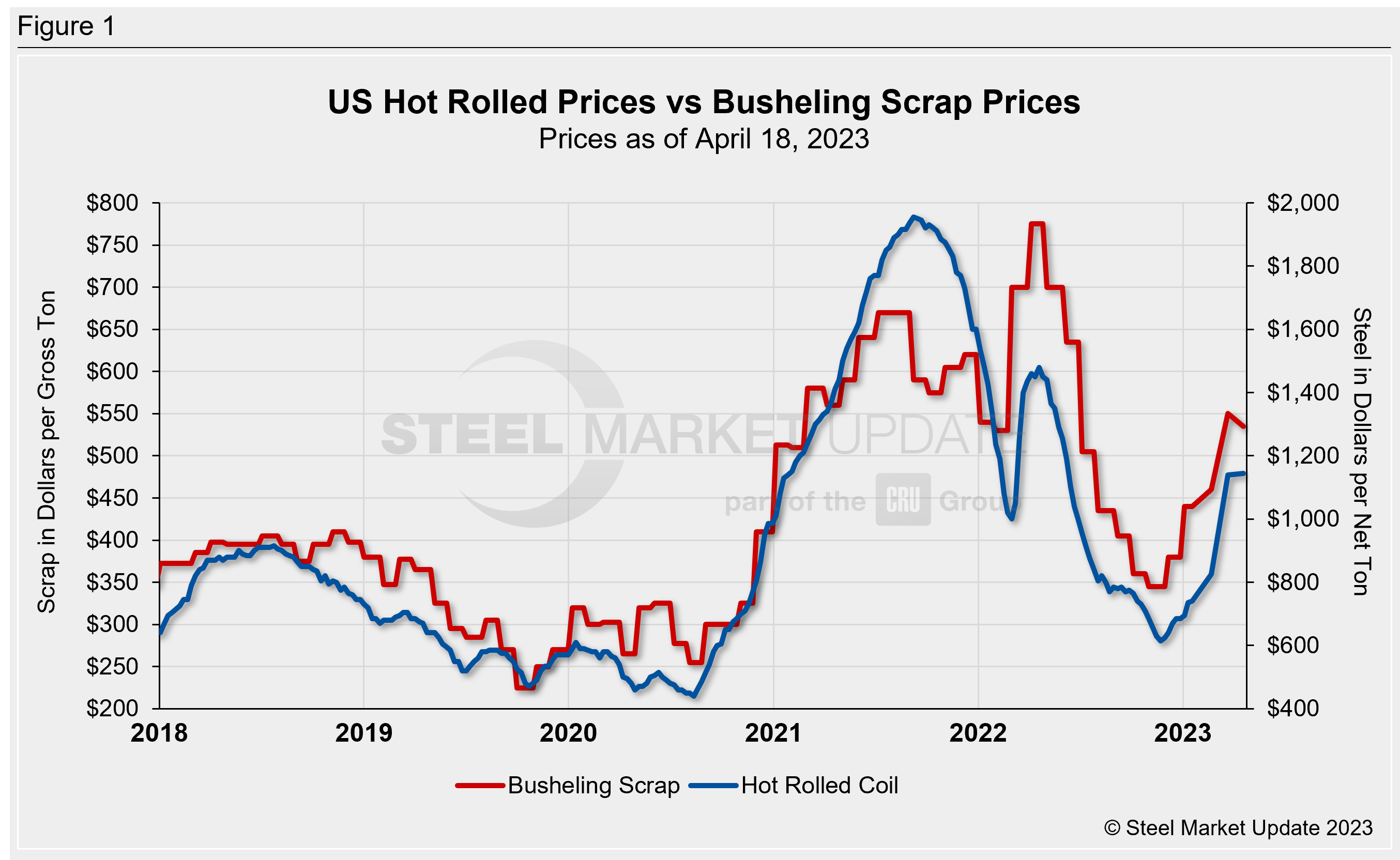 After converting scrap prices to dollars per net ton for an equal comparison, the differential between HRC and busheling scrap prices is $667 per net ton through April 18, up $18 from $649 last month  (Figure 2). While the spread still widened this month from March, it was much smaller than the $235 jump reported last month.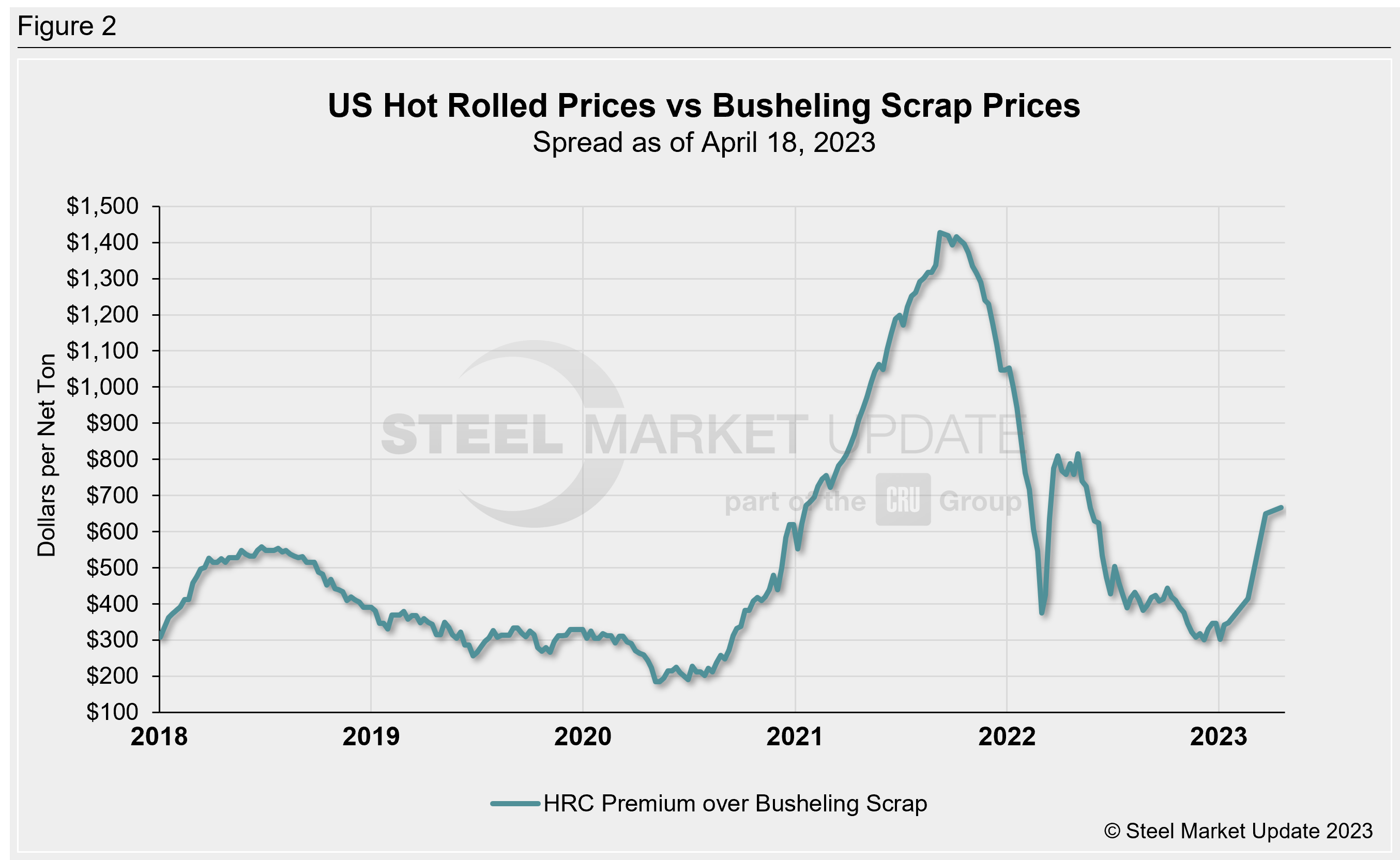 PSA: Did you know our Interactive Pricing Tool has the capability to show steel and scrap prices in dollars per net ton, dollars per metric ton, and dollars per gross ton?
Figure 3 explores this relationship in a different way – we have graphed the spread between HRC and busheling scrap prices as a percentage premium over scrap prices. HRC prices now carry a 114% premium over prime scrap, rising from 107% a month earlier.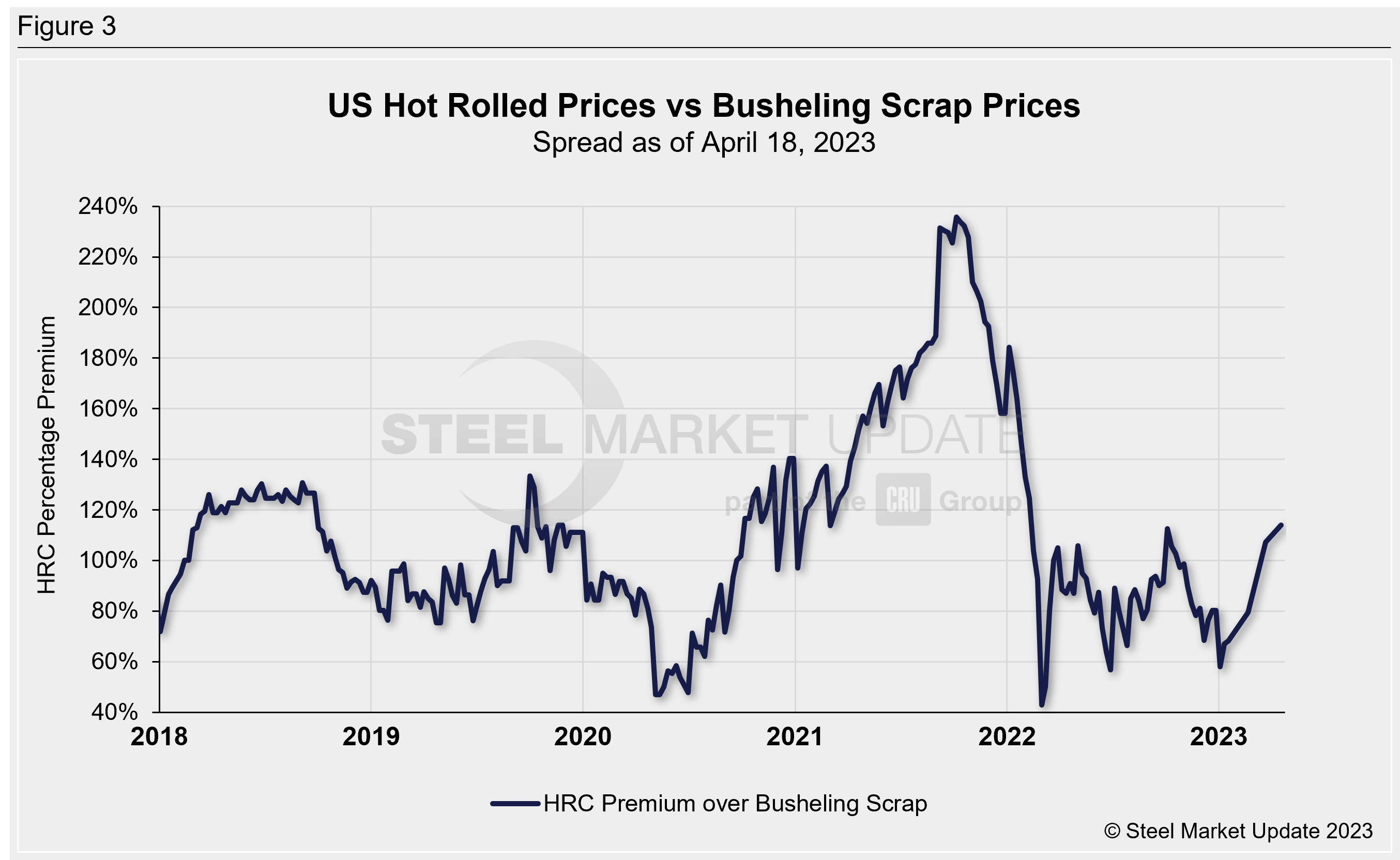 This comparison was inspired by reader suggestions. If you would like to chime in with topics you want us to explore, reach out to our team at news@steelmarketupdate.com.
By Ethan Bernard, ethan@steelmarketupdate.com
Latest in Trade Cases