SMU Steel Summit 2023 Is Coming, Don't Miss Out!
April 25, 2023
---
As you make your travel plans for this summer, don't forget about this year's Steel Summit Conference in Atlanta.
The event will again be held at the Georgia International Convention Center, a world-class conference facility adjacent to the Hartsfield-Jackson Atlanta International Airport—think low airfares and easy access. So mark your calendar for Monday-Wednesday, Aug. 21-23.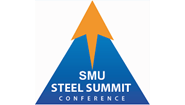 The event has gone from strength to strength over the last few years, growing from 434 attendees in 2016 to more than 1,250 in 2022. It's the biggest flat-rolled steel event in the US. The agenda is shaping up nicely, with more speakers to be announced in the coming months. You can register here.
With attendees from more than 480 companies in the North American steel market, this is the premier event to network and do business with established and new customers, and to learn what the future holds for our industry.
95% of attendees are actively associated with the flat-rolled steel industry in North America and around the world. They are decision-makers from companies throughout the steel supply chain: From mills and suppliers, to wholesalers, traders, distributors and toll processors, as well as manufacturing and logistics companies.
Speaking of attendees, here is a list of companies who have registered so far. Those with an asterisk next to their name are sending more than one person to the event:
3GM Steel*, Ace Steel Supply, Acero Prime*, Acuity Brands, ADS, Air Products and Chemicals, Aisha Steel Mills*, AkzoNobel Coating*, Al Ghurair Iron & Steel*, Alabama Metal Industries Corp. (AMICO), All Metals*, Alliance Steel*, Alro Steel*, American Alloy Steel*, American Heavy Plates, American Iron and Steel Institute*, American Metal Group (AMG)*, American Metals Supply, Ameristar Perimeter Security*, Amico Global, Anchor Bay Steel*, Andes Coil Processors*, ANDRITZ Metals USA*, AO Smith*, ArcelorMittal, ArcelorMittal Dofasco*, Arcosa, ARKU*, ASSA ABLOY Door Group*, ASSA ABLOY Entrance Systems, Astec Industries*, BF Steel de Mexico, Bank of America*, Beaver Steel Services, Berg Pipe, Big River Steel*, BlueScope*, BMO Harris Bank*, Bank of America Global Research, The Bradbury Group*, Bradford White, Brandt Industries*, Butech Bliss*, CD Wälzholz*, Celtic Marine & Logistics, Central Plains Steel, Central States Manufacturing*, Chicago Mercantile Exchange*, Cleveland-Cliffs*, CME, Coastal Cargo, Cooper Consolidated, Cornerstone Building Brands*, Crowe*, CSI – Nucor, CSN*, Daviess County Metal Sales, DESCH Canada, Diehl Tool Steel*, Donnelly Metals, Doosan Bobcat*, Elgen Manufacturing, Emerson, Emerson Electric*, Fagor Arrasatte*, Felux*, Feralloy*, Ferragon*, Fifth Third Bank*, Flack Global Metals*, Fortune Brands Innovation, Galvaprime*, Garbi Meta uab, Georg*, GFG Alliance, Goldman Sachs*, Greenpoint Metals*, Grupo ABX*, Harris Steel*, Heidtman Steel*, Hirsh Industries*, Huntington Bank, Illinois Tool Works (ITW)*, Imperial Manufacturing Group*, Institute for Trend Research, Institute of Scrap Recycling Industries (ISRI), International Steels Limited*, ITW Shakeproof, Jensen Bridge & Supply*, John Deere*, Klauer Manufacturing*, LB Steel, Leeco Steel*, Lennox International*, MAAS Hansen Steel, Magic Coil Products*, Magswitch Technology*, Marubeni-Itochu Steel America (MISA)*, McElroy Metal, Metal Edge Partners*, Metal Master, Midwest Pipe and Steel, Mill Steel*, MISA*, Mitsui & Co. (USA).*, Modern Metals*, Morrison Products*, National Material Company, Navistar*, Nippon Steel Trading Americas, North American Steel Alliance*, North Star Bluescope*, NS BlueScope Coated Products North America*, Nucor*, Ohio Coatings*, Ohio Pickling & Processing*, Olympic Steel*, Optima Steel International* OTI*, Owen Industries, Owen Metals Group, Paragon Steel, Paragon*, Phillips 66, PlayPower, Port of New Orleans, Port Tampa Bay, Priefert Steel*, PSI Metals*, QSL – America*, Ranger Steel*, Red Bud Industries*, Ryerson*, Salit Steel*, Sarralle – Sarcoil Processing Lines*, Service Steel & Pipe*, SES Salico*, Sherwin-Williams, Sims Metal, Siskin Steel and Supply*, Steel Manufacturers Association*, Southland Advisors, SPS Companies, SSAB, State Steel Supply, Steel and Pipe Supply*, Steel Pro, Steel Warehouse*, Stelco*, Stout Risius Ross Advisors, Target Steel, Taylor Steel, Ternium International, Ternium USA*, Ternium*, The Law Office of Lewis E. Leibowitz ,The Marks Group, Toyota Tsusho America*, Triad Metals*, Triple-S Steel*, US Steel*, Varsteel*, Venture Steel, Vicwest Building Products, Wells Fargo, Welser Profile Austria, Welser Profile North America*, Wisconsin Steel & Tube*, Wolfe Research, Worthington Industries*, Worthington Steel, Zekelman Industries*.
Visit www.events.crugroup.com/smusteelsummit for more information.