Steel Products
SDI Expects Sinton To Be Back Up in Next Few Days
Written by Laura Miller
July 20, 2023
---
The hot end of Steel Dynamics Inc.'s (SDI) Sinton, Texas, sheet mill is expected to be back up and running in the next few days. Executives made the announcement on the company's second quarter earnings conference call with analysts on Thursday, July 20.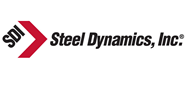 On July 7, SDI announced an unplanned outage at the hot mill, caused by caster shear equipment issues that occurred on July 1. At the time, it said it expected that portion of the mill would be down for two to four weeks. The cold rolled mill and value add lines remained in operation during the outage.
Co-founder, chairman, and CEO Mark Millett said on the call that repairs are well under way and the mill "should be starting in the next few days."
The hot mill was running at 52-55% when it was shut down. He said the plans are to progressively ramp up to an 80% run rate by the end of the year.
The company expects an "even pace of ramp up" in the second half of the year "to get to 80%. It will reach 100% very quickly in 2024," executive VP and CFO Theresa Wagler added.
The company expects the total loss of volume related to the outage to be 50,000 to 70,000 tons, according to Wagler .
President and COO Barry Schneider said that the company "took this opportunity to address a couple other issues" at the mill as well. He and Millett were down at the mill for moral support during the outage. "We anticipate this problem to be behind us," he stated.
While the equipment and reliability issues at Sinton have been frustrating, it's still a state-of-the-art mill, Millett reminded those on the call. "The team will get it running full blast in time," he said, and it "will be the technology of choice going forward."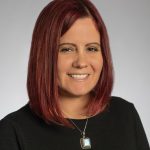 Latest in Steel Products