Steel Products
June Imports at 12-Month High – Where's All That Steel Coming From?
Written by Laura Miller
July 27, 2023
---
Flat-rolled imports were lower in June than previously anticipated, with a total of 920,614 tons.
Since the preliminary import count was little unchanged from our previous report, let's take a look at where all that steel is coming from.
Almost 23% of June's imports came from Canada, with shipments from the neighbor to the north at a three-month high of 628,398 tons. Flat-rolled steel is the most imported product from Canada, with hot-rolled sheet imports of 110,503 tons in June at their highest monthly level since August 2022. Coiled plate imports from Canada were also at a recent high of 79,892 tons.
June imports from Mexico were at a three-month high of 417,106 tons, with semi-finished steel accounting for half of those shipments. The most imported flat-rolled products from Mexico are coiled plate, hot-dipped galvanized sheet and strip, and other metallic coated (a category that includes Galvalume) products, each of which totaled around 20,000 tons in June.
Steel imports from Brazil were also at a three-month high, with semi-finished steel making up 86% of total Brazilian shipments of 418,840 tons in June.
South Korean steel shipments to the US were at a recent high of 374,698 tons – 57% of which was flat-rolled steel. Shipments of hot-rolled sheet, cut-to-length plate, and coiled plate all spiked notably, according to Commerce's data. Our June import licenses analysis goes over those individual figures more thoroughly.
Rebar shipments were abnormally high in June from both Algeria and Egypt. All of the 103,682 tons of steel sent from Algeria was rebar, and 79% of the 47,746 tons from Egypt were also rebar.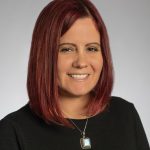 Latest in Steel Products