Service Centers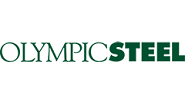 Olympic Predicts Stable Demand, Actively Considering M&A
Written by Laura Miller
August 4, 2023
---
Olympic Steel continues to anticipate steady demand despite an uncertain economic outlook.
Olympic Steel
Second quarter ended June 30
2023
2022
% Change
Net sales
$569
$709
-20%
Net earnings (loss)
$15
$38
-60%
Per diluted share
$1.30
$3.26
-60%
Six months ended June 30
Net sales
$1,142
$1,406
-19%
Net earnings (loss)
$25
$75
-67%
Per diluted share
$2.15
$6.49
-67%
(in millions of dollars except per share)
The Cleveland-based service center made the comments as it released its second quarter earnings results on Friday, Aug. 4.
Olympic posted net income of $15 million on sales of $569 million for the quarter. Income fell 60% from the year-ago quarter while sales were down 20%. Compared to the prior quarter, however, income was up 52% while sales were basically flat.
The company sold 226,275 net tons of carbon flat products in Q2 – an improvement of 7.4% over Q2'22.
"The consistency of our results, despite lower metals prices and challenges in the overall economy, is directly attributable to our efforts to diversify our product offerings and invest capital in higher-return opportunities," CEO Richard T. Marabito said in a news release.
Its Q2 results include those of Metal-Fab, a company Olympic acquired for $131 million in January. That was the second-largest acquisition in the company's history, it said.
"Metal-Fab was a strong contributor to our second-quarter earnings, and we will further benefit from Olympic Steel's supply chain synergies during the second half of 2023," Marabito noted.
Olympic stated that it is actively evaluating other acquisition opportunities.
Prior to the Metal-Fab buy, the company's most recent acquisitions were Shaw Stainless & Alloy in 2021 and Action Stainless & Alloys in 2020.
In a Community Chat with SMU last year, Marabito also expressed enthusiasm for M&A, saying that there were an array of opportunities.
During Q2, several of Olympic's fabrication and automation projects became operational, including a carbon fabrication facility in the Chicago area.
"As we move into the third quarter, we expect overall demand to remain steady while reflecting normal seasonal trends," Marabito said.
"While the near-term economic outlook is somewhat unsettled, we remain optimistic about the long-term outlook for the steel market, and we are confident that the steps we have taken position Olympic Steel to deliver more consistent results in all environments," he added.
Olympic operates more than 30 locations throughout North America.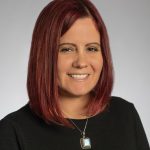 Latest in Service Centers