Service Centers
Russel Metals Posts Solid Q2, Sees Steady Demand Continuing
Written by Laura Miller
August 11, 2023
---
Russel Metals posted solid second-quarter earnings. The Toronto-based company anticipates a continuation in steady demand for its service centers and steel distributors segments.
Consistent demand and 3% higher average prices led to steady sales and higher margins in Russel's metals service centers segment compared to the year-ago quarter. Tons shipped were steady from both the prior and year-ago quarters, the company said.
For the steel distributors segment, lower sales were offset by higher margins. This resulted in operating profits comparable to the first quarter.
Favorable trends in the energy sector resulted in higher revenues and margins in the energy field stores segment.
Russel Metals
Second quarter ended June 30
2023
2022
% Change
Net sales
$1,189
$1,362
-13%
Net earnings (loss)
$85
$124
-31%
Per share
$1.37
$1.96
-30%
Six months ended June 30
Net sales
$2,376
$2,701
-12%
Net earnings (loss)
$159
$223
-29%
Per share
$2.56
$3.53
-27%
(in millions of Canadian dollars except per share)
Commenting on current market conditions, Russel said: "Inventory in the supply chain remains relatively modest while demand remains active."
"We expect a continuation of favorable market conditions into the third quarter with demand at our metals service centers and steel distributors to be comparable with the levels experienced in the second quarter, except for the typical slowdown for the Quebec construction holiday and other seasonal factors," Russel commented.
"The prevailing steel price environment is expected to lead to a moderation of margins in the third quarter," it noted.
An US$11 million expansion and equipment upgrade project is underway at the company's facility in Green Bay, Wis., as is a US$9 million expansion at its location in Texarkana, Texas. Both projects are slated to be completed late in 2024.
"Over the course of the past quarter, we evaluated a number of potential acquisitions, and we continue to explore opportunities to grow our business in ways that would be financially attractive and operationally complementary with our existing business segment," Russel stated.
On Aug. 10, Russel agreed to acquire Alliance Supply Ltd., a field store operation in western Canada. The transaction is expected to close in the fourth quarter of this year.
In the final step of its staged exit from the OCTG and line pipe business, Russel has agreed to sell its equity interest in its TriMark joint venture. That deal is slated to close in the current quarter.
Russel operates approximately 139 locations throughout the US and Canada.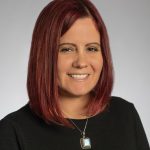 Latest in Service Centers