Steel Products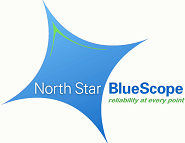 BlueScope's NA Ops Log Lower Earnings on Weaker Midwest HRC Tags
Written by Ethan Bernard
August 24, 2023
---
BlueScope's North American earnings dropped in its fiscal year ended June 30 compared with the previous year, primarily on lower Midwest hot-rolled coil (HRC) benchmark prices.
The North American operations of the Australian steelmaker reported underlying earnings before interest and taxes (ebit) of Australian $965 million (USD$619 million) in FY2023, down 57% from FY2022.
North Star BlueScope Steel, the company's mill in Delta, Ohio, posted underlying ebit of AUS$443 million in FY2023 (USD$284 million), down 77% from FY2022, on sales revenue that dropped 23% to AUS$3.48 billion (USD$2.23 billion).
BlueScope in a statement released with earnings results cited lower Midwest HRC prices at the Ohio mill as resulting in "weaker realized spreads."
The company said North Star continued to operate at full capacity. That includes an additional approximately 250,000 metric tons coming from an expansion that continues to ramp up.
BlueScope added that a full run rate is now expected in 1H FY2025. This is a slight delay compared to prior estimates "as scheduling and product flows of dual casting are refined."
As for steel shipments, North Star BlueScope logged 2.35 million tons in FY2023, a 15% improvement year over year.
The weaker performance at North Star was offset by a stronger performance across the Buildings and Coated products North America segment, "mainly due to margin expansion in the engineered buildings systems business," BlueScope said.
On the West Coast of the US, the company's Steelscape and ASC Profiles units "saw strong performance, largely on stronger downstream margins."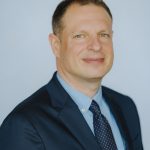 Latest in Steel Products