Steel Products
Steel Exports Drop in July but Remain High
Written by Laura Miller
September 12, 2023
---
US steel exports declined for a third consecutive month in July but remained elevated compared to recent years.
Exports of all steel products totaled 844,632 net tons in July, according to the latest figures from the US Department of Commerce. That was a 6% decline from June's exports of 901,349 tons, and down from May 2023's recent high of 914,018 tons (Fig. 1).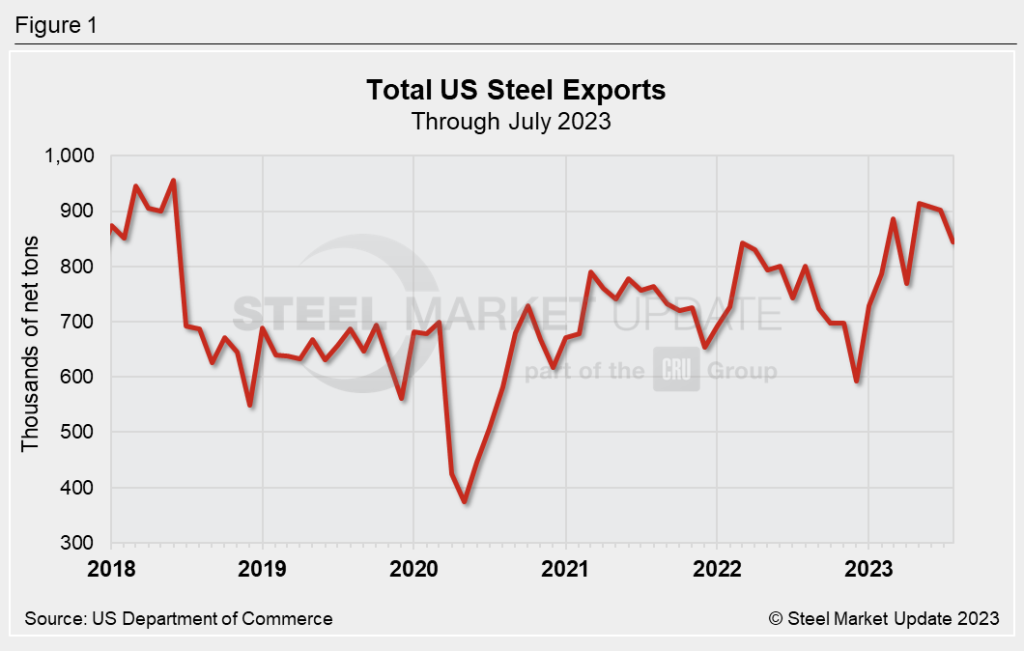 Looking at exports on a three-month moving average basis, we can see exports have been on the rise this year, with the 3MMA moving in July to its highest point since mid-2018 (Fig. 2).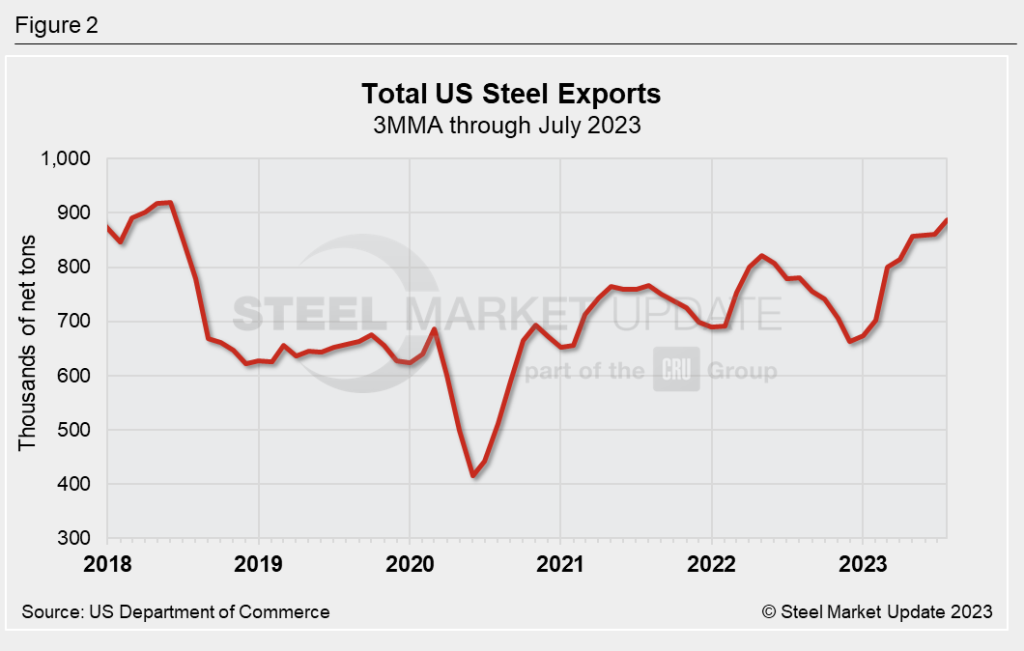 The 12-month moving average (12MMA) of exports, meanwhile, has been inching up since mid-2021 and has begun to tick up higher over the past few months (Fig. 3).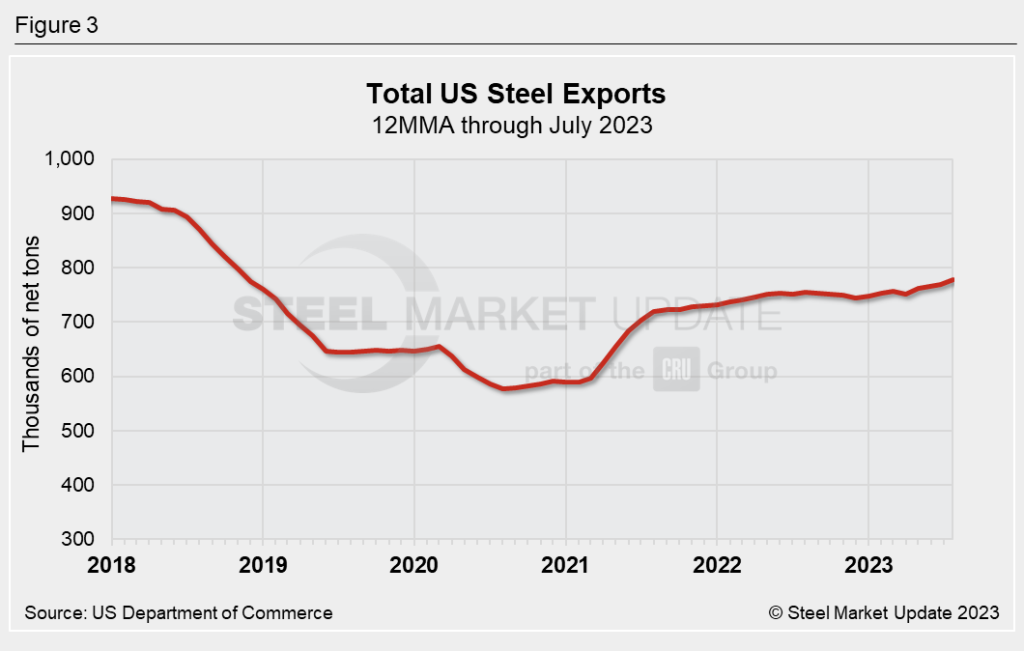 Most major categories of flat-rolled steel declined from June to July (Fig. 4 and Table 1). Cold-rolled sheet was the one exception, rising 6% month on month to 79,007 tons – the highest level since May 2017, according to SMU's files.
Cold rolled exports to Mexico were at a recent high of 61,147 tons. Overall shipments to Mexico dropped 10% MoM but remained high at 419,597 tons. As you will recall, we discussed more steel being exported to Mexico in last month's export article.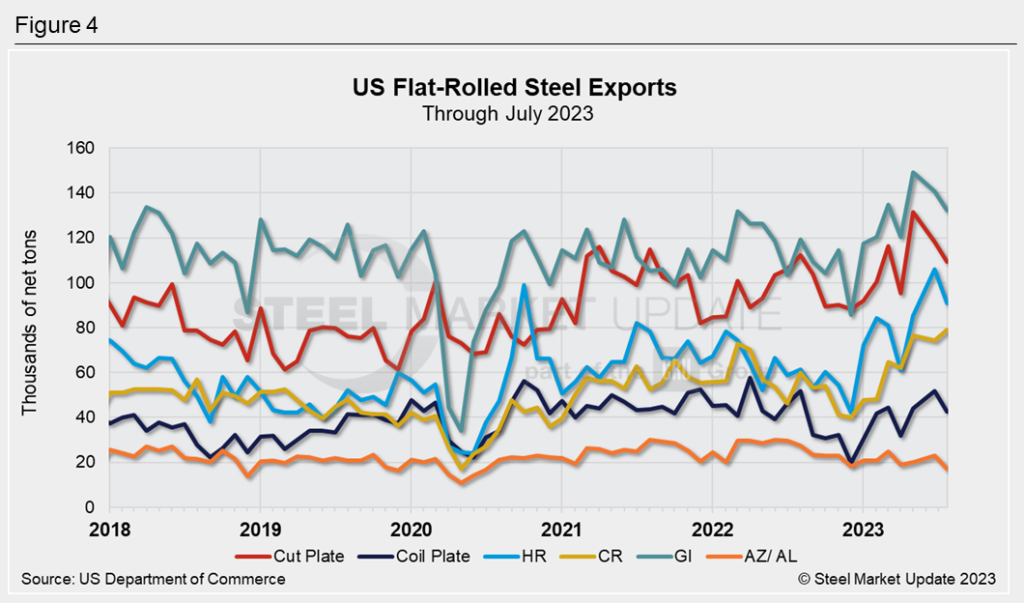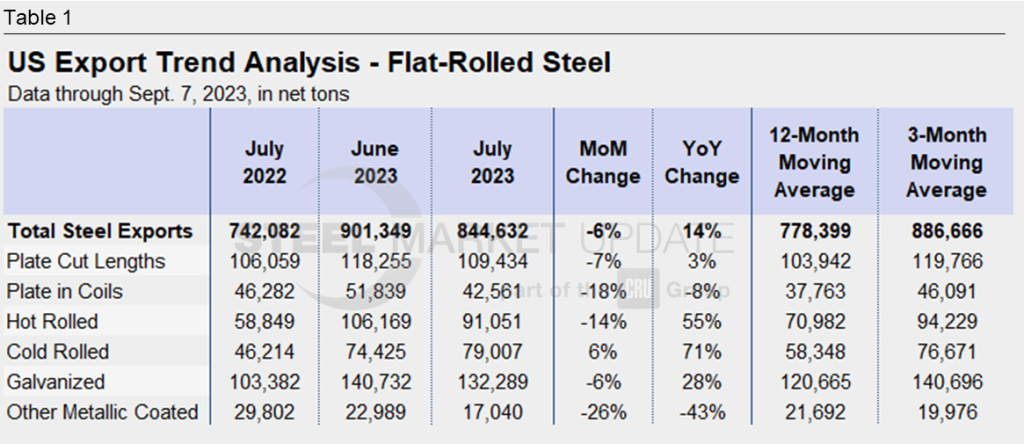 We have a graphing tool available on our website where readers can further investigate historical export data in total and by product.
Latest in Steel Products