Steel Mills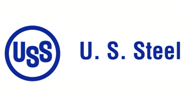 USS Expects Lower Q3 Earnings, Says UAW Strike Partly To Blame
Written by Ethan Bernard
September 18, 2023
---
U.S. Steel expects earnings to drop in the third quarter vs. the prior quarter and the same period a year earlier.
The company said the United Auto Workers (UAW) union strike was partly to blame.
The Pittsburgh-based steelmaker reported Q3'23 earnings guidance of $1.10 to $1.15 for adjusted net earnings per diluted share. This is down from $1.92 in Q2'23 and $1.95 in Q3'22.
The company's Q3 adjusted ebitda is expected to be ~$550 million.
"We are on track to safely deliver a strong third quarter," U.S. Steel president and CEO David B. Burritt said in a statement.
"Today's guidance also reflects the expected impact on third-quarter financial results from the United Autoworkers union strike announced earlier this month," Burritt added.
U.S. Steel on Monday announced the temporarily idling of blast furnace 'B' at its Granite City Works near St. Louis. The company has said the move was because of the UAW strike.
Meanwhile, the start-up this quarter of the non-grain oriented electrical steel line at Big River Steel, U.S. Steel's EAF mill in Arkansas, continues as planned "with first coil expected by the end of the month," Burritt said.
Also, U.S. Steel recently completed the pig iron caster at its Gary Works in Indiana. The plant is "consistently delivering low-cost pig iron to our electric arc furnaces at Big River Steel," he continued.
Burritt said he expects the company to end the third quarter with cash on hand of ~$3 billion.
Q3 guidance for U.S. Steel's individual segments is below:
Flat Rolled
The company said adjusted ebitda is expected to be "broadly in line with the second quarter."
Despite falling spot prices, "average selling prices are expected to be slightly higher than previously anticipated on our July earnings call."
U.S. Steel said that trend was a "key driver to the better-than-expected performance" in the segment. Also, its broad customer base has "kept its order book resilient."
Mini Mill
Q3 adjusted ebitda for the segment – which is comprised of Big River Steel – was forecast to be lower than Q2 on lower selling prices.
But Big River Steel did benefit from better-than-anticipated volumes as well as lower raw material costs, U.S. Steel said.
Europe
Q3 adjusted ebitda for this segment – comprised of U.S. Steel's mill in Kosice, Slovakia – is also expected to be down from Q2.
"Economic headwinds in the region and typical seasonal slowdowns are expected to result in lower average selling prices and a decline in shipment volumes," U.S. Steel said.
"These headwinds are expected to be partially offset by lower raw material costs in the quarter," the company added.
Tubular
Adjusted ebitda is expected to be down from Q2 in this segment. But the company said it nonetheless remains "well above historical levels."
"Softer market prices and demand as distributor inventory rebalances are expected to be the primary drivers of sequentially weaker ebitda," U.S. Steel said.
Correction: Due to an editorial error, an earlier version of this story mistakenly listed "Q2" earnings guidance in the headline. That has been corrected to reflect that guidance was for the third quarter.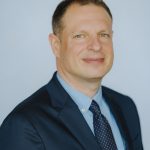 Latest in Steel Mills