Steel Markets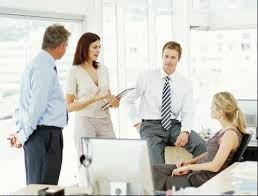 Market Chatter This Week
Written by Becca Moczygemba
October 5, 2023
---
On Monday and Tuesday of this week, SMU polled steel buyers on a variety of subjects, including steel prices, demand, inventories, imports, the UAW strike, and what people were talking about in the market.
Rather than summarizing the comments we received, we are sharing some of them in each buyer's own words.
We want to hear your thoughts, too! Contact david@steelmarketupdate.com to be included in our questionnaires.
When and at what price level do you think steel prices will bottom, and why?
"They may have already bottomed out, but it's hard to say considering the UAW strike and how much longer it goes on. It doesn't seem like it's had a 'real' impact yet, but a couple more weeks could certainly change that."
"Depends on the UAW strike and planned mill maintenance. Prices are likely to bottom the first week December."
"They've already bottomed in the short term, but with the strike continuing on and the ill-timed increase attempt, it could be a false start that brings a new lower bottom in the not-too-distant future."
"We're already at the low point. Cleveland-Cliffs issuing a price notice even with the strike going on shows that things will move up very fast once the strike is over."
"I think we'll see the indices slide for a bit longer, maybe not at the same pace, but we'll settle somewhere closer to $600/ton for HRC."
"The bottom is $640. Mills have made deals for large blocks of tons to get them through the next several weeks. They are banking on a UAW settlement and will idle capacity if that doesn't happen. All this will lead them to push prices back up above $700."
"I believe they have already bottomed out. We're already seeing increased prices for December/January deliveries."
"I think they have already bottomed for the time being. With the auto strike not being as impactful as buyers expected, the outages are causing a bit of tightness. The low side of pricing for big buyers has been moved up."
"Prices will hit bottom at $625 within the next month. Price increases will be established as demand spikes after the strike is completed and scrap volume is limited, pushing pricing higher by November and December."
Is demand improving, declining or stable, and why?
"Declining. Interest, inflation, and cost of goods are shelving everything."
"Demand is stable at the moment."
"Declining in automotive, stable at best elsewhere."
"For most, it seems like declining' because of either seasonal behavior, macro concerns, or the UAW strike."
"Factoring out the larger buys at low prices and the absence of automotive tons, I say stable to softening."
"Demand has been improving in the last week. I have seen an influx of orders from manufacturers believing they're catching the bottom of the market."
"Demand has been better than expected, mainly because the auto strike has had minimal impact.  That may be changing after the latest round of announced strike targets."
"Stable. Buyers are forward buying currently but a slowdown in demand will continue by year-end due to high interest rates and inflation."
"Discrete plate is stable to declining in some sectors."
"Overall demand remains sluggish at best."
Is inventory moving faster or slower than this time last year – and why?
"Inventory is moving as planned."
"Slower, demand has slowed down."
"For us, it is actually moving a bit faster. Mostly due to us capturing more market share."
"Inventory may be moving slower now as we were firmly in a falling market at this time last year. Looks like we might be 2-4 weeks ahead of last year."
"It's more or less the same as this time last year, but maybe a marginal improvement."
"Way faster this year vs. last year when everyone was de-stocking."
"Slower due to automotive strike."
"Ours is the same because of the seasonality of the business."
Are imports still attractive vs. domestic material? Why or why not?
"Not really. Lead-times are still pretty attractive on the domestic side of things."
"No, same price or higher as domestic pricing."
"Imports price are too close to domestic and the longer lead time is risky."
"Not currently attractive but will be within a few months. Euro to dollar is helping importers."
"I think they're continuing to toe the line. Lead times are lousy offshore, but we'll see if any other domestic mills formally follow Cliffs."
"No, due to landed cost being higher than domestic, except for plate."
"Imports are not attractive whatsoever in discrete plate offerings."
"Depending on the product imports can be attractive, especially with all the maintenance taking place."
Has the UAW strike had an impact on your business? Why or why not?
"In a macro sense, yes. The additional impact is yet to come."
"Yes, it is starting to more and more."
"It hasn't impacted our business at all."
"Not currently, but pricing will increase when strike is over."
"It's impacted our auto stamping business."
"So far only a little."
"Just in terms of the lowering of HRC prices leading up to the strike."
"Not nearly as much as expected."
What's something that's going on in the market that nobody is talking about?
"What is happening with US and EU steel and aluminum negotiations."
"HRC is taking a bite of out the plate market."
"Why the market is holding up with all of the chaos."
"I think two major topics no one is talking about are two major topics of yesteryear: (1) finally seeing some infrastructure spend and (2) potentially more service center consolidation."
"The value-add arms race."
"Slab costs are too high to be a significant support to domestic supply."
"More furnace shutdowns expected."
"There's still no one talking about the larger-than-historical price hikes when they do come through. $100/ton from Cliff's for the first price increase? That should have been $20-40 tops."
"Galvanized lead times are pushed out and almost through the end of the year in most locations."
"Just an overall downturn in volume across many different markets. Higher interest rates are dampening growth."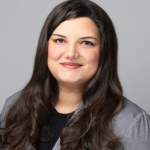 Latest in Steel Markets