Steel Mills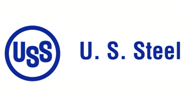 U.S. Steel Opens New NGO Electrical Steel Line at BRS
Written by David Schollaert
October 12, 2023
---
U.S. Steel Corp. celebrated the opening of its $450-million non-grain oriented (NGO) electrical steel line at its Big River Steel Works in Osceola, Ark.
The Pittsburgh-based steelmaker was joined by local and state officials for its ribbon-cutting ceremony, marking the successful startup of the new line.
With a capacity of 200,000 tons per year, the new 2,333-foot-long line will make U.S. Steel the largest domestic producer of NGO electrical steel, according to a company press release on Oct. 12.
"This investment will enable us to serve our customers as they address growing markets, like electric vehicles," said David Burritt, U.S. Steel's president and CEO, touting not only the product's sustainability but the fact that it's mined, melted, and made in the US.
The line's new product, InduX, will use 90% scrap steel as its raw material, reducing CO2 emissions by more than 70% vs. "traditional integrated steelmaking, while producing sustainable, infinitely recyclable steels," the release said.
"This investment will allow our customers to purchase more steel made here in the USA and help them to meet their own sustainability goals," added Daniel Brown, U.S. Steel's senior VP and CEO of Big River Steel Works.
"Congratulations to U.S. Steel for opening their newest steel line at Osceola's Big River Steel facility. As this project shows, when business, government, and communities work together, anything is possible," Arkansas Governor Sarah Huckabee Sanders said in a statement.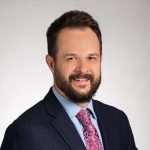 Latest in Steel Mills