Steel Mills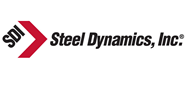 SDI Doesn't Rule Out Inorganic Growth M&A
Written by Laura Miller
October 19, 2023
---
On its third-quarter earnings conference call on Thursday, Oct. 19, Steel Dynamics Inc. executives did not rule out the possibility of 'inorganic growth' opportunities.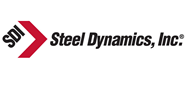 An analyst on the call, inquiring about capital allocation, asked, "Can you confirm that, at the moment, you are not interested in looking at large acquisitions on the flat-rolled side and that, right now, 100% of your attention is on aluminum?" EVP and CFO Theresa responded that, "We can't confirm that."
SDI is "very much focused" on its aluminum strategy and on high-return growth opportunities, she said. But as the company is "sitting with record liquidity," it also has "the luxury to be able to both invest organically and transactionally if there were something that were to fit into our long-term strategy."
For what it's worth, SDI's name has not been thrown around publicly as a potential buyer of U.S. Steel, which is currently considering the sale of all or a portion of its assets.
SDI's financial statements show it had more than $1.76 billion in cash and equivalents as of the end of the third quarter.
Chairman and CEO Mark Millett emphasized the company's plans to fund its new aluminum mill in Columbus, Miss., and associated facilities with cash and cash flow from operations.
On the cap-ex front, Wagler said the company is still in the planning stages for next year. She provided an early estimate of $1.8-2.0 billion in capital expenditures for 2024. The aluminum investment will utilize $1.3-1.4 billion of that. About $150-175 million will be used for the construction and startup of the SDI Biocarbon Solutions joint venture with Aymium. And four new value-add lines, to be commissioned by Q1'24, will utilize another $100 million, she said.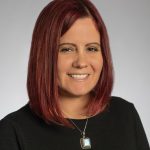 Latest in Steel Mills