Steel Mills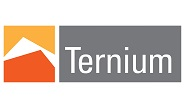 Ternium Bullish on Mexico and Increased Stake in Usiminas
Written by Laura Miller
November 1, 2023
---
Latin American flat-rolled steelmaker Ternium is seeing strong demand in Mexico, its main market. With its new mill in Pesquería, Mexico, up and running, more lines there set to come online, and the company now holding an increased stake in Brazilian mining and steel company Usiminas, Luxembourg-based Ternium is optimistic about the future direction of the company.
Third-Quarter Earnings Results
Third quarter ended Sept. 30
2023
2022
% Change
Net sales
$5,185
$4,125
26%
Net earnings (loss)
($783)
$220
-456%
Per American depositary share
($3.77)
$0.78
-583%
Nine months ended Sept. 30
Net sales
$12,679
$12,868
-1%
Net earnings (loss)
$433
$2,034
-79%
Per American depositary share
$6.48
$8.80
-26%
(in millions of dollars except per share)
Company-wide, Ternium's third-quarter net sales were up 26% year over year to $5.185 billion. Still, the company posted a Q3 net loss of $783 million, compared to net income of $220 million in the year-ago quarter. Non-cash effects related to Ternium's increased participation in Usiminas were more than $1.1 billion. Removing these effects resulted in adjusted net income of $323 million in the quarter, Ternium said in its Q3 earnings report.
Mexican Segment Results and Outlook
Ternium's shipments in Mexico rose 5% sequentially and 24% from the year-ago quarter to a new all-time high of 2.135 million tons in Q3. The Pesquería mill is helping to boost volumes to industrial and commercial customers, the company said. Additionally, its main competitor (AHMSA) still being out of the market has been helpful, CEO Maximo Vedoya said on the company's Q3 earnings call.
Shipments in Mexico accounted for 51.7% of the company's total Q3 shipments. Shipments to the US accounted for 6%.
While steel shipments were higher in Mexico, Q3 net sales declined 3% sequentially to $2.4 million, resulting in an 8% drop in revenues per ton to $1,116.
The company expects continuing strong steel demand in Mexico for the remainder of the year from both the industrial and commercial sectors, as well as the automotive industry, an area in which the company has been seeing increasing demand.
At the same time, it anticipates a sequential decline in realized prices in Mexico "due primarily to the delayed impact of quarterly contract prices resetting at lower levels than in Q3," it said.
On increasing market share in Mexico, Vedoya said he believes there is still a lot of room to be gained. But with most of the company's lines already working at full capacity, how to increase production further remains a question.
Pesquería Mill Update
"We are also making progress with our project to build a steelmaking facility in Pesquería using DRI-EAF technology," Vedoya said on the company's earnings call. He noted that equipment procurement contracts for the DRI (direct-reduced iron) facility and the EAF, as well as for the new rolling mill and galvanizing lines, have already been completed.
Ternium announced in June its plans to build a $3.2-billion, 2.86-million-ton-per-year (tpy) EAF slab mill in Pesquería, adjacent to the $1-billion downstream facility currently under construction there. The company previously said construction of the slab facility would begin in December and production would begin in 2026. The downstream facility will host a 1.6-million tpy pickling and tandem cold mill, a 500,000-tpy galvanizing line, and related finishing equipment, and is expected to start in 2025.
Ternium's 4.5-million-tpy Pesquería hot strip mill began operations in 2021.
Usiminas
Q3 was the first quarter in which Ternium fully consolidated Usiminas into its financials.
Usiminas' profitability took a hit in Q3 due to a deteriorating steel pricing environment, as well as the reline of a blast furnace in Ipatinga, in eastern Minas Gerais state, which was just completed, Vedoya said on the earnings call.
Ternium noted some challenges for the Brazilian market in its Q3 report, including high import levels, particularly from China.
"We are fully committed to Usiminas," Vedoya stated on the call. A new management team "has been working around the clock to bring the company to its full potential. … We expect this process to be a marathon, not a sprint, but I'm confident that Usiminas will be able to increase its competitiveness and regain its position in the Brazilian market," he added.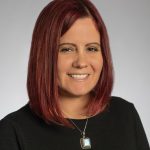 Latest in Steel Mills