Scrap Prices North America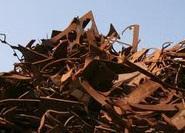 SDI Subsidiary OmniSource Buys Site Near Houston
Written by Ethan Bernard
November 7, 2023
---
Steel Dynamics Inc. (SDI) scrap subsidiary OmniSource has acquired a 55-acre rail-served tract near the Port of Houston, helping to expand its metal recycling operations along the Gulf Coast.
The tract in Dayton, Texas, is located within the Gulf Island Logistics Park, a 2,400-acre industrial park 30 minutes from downtown Houston and the Port of Houston, developed by Liberty Development Partners, Gulf Island said in a statement on Tuesday.
Liberty is a firm dedicated to funding and developing logistics, manufacturing, and rail-adjacent projects, according to its LinkedIn page.
Terms of the deal were not disclosed.
"Gulf Inland Logistics Park's strategic proximity to Houston and its direct connectivity to key road and rail networks make it the perfect site for our latest metals recycling facility," said Miguel Alvarez, president of OmniSource.
"The opportunity to begin operations in 2024 will empower us to quickly enhance our capacity to cater to our customer's demands and significantly extend our footprint throughout the southern United States," he added.
OmniSource operates about 70 US scrap collection and processing facilities in the US and Mexico. This includes 11 operating shredders, which can process more than 7 million tons of ferrous scrap annually and more than one billion pounds of nonferrous metals.
Latest in Scrap Prices North America