Environment and Energy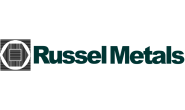 Russel Metals Q3 Earnings Slip on Volatility
Written by Ethan Bernard
November 8, 2023
---
Russel Metals
Third quarter ended Sept. 30
2023
2022
% Change
Revenues
$1,109.5
$1,269.9
-12.6%
Net income
$60.6
$91.3
-33.6%
Per diluted share
$0.99
$1.45
-31.7%
Nine months ended Sept. 30
Revenues
$3,485.8
$3,970.8
-12.2%
Net income
$219.5
$314.0
-30.1%
Per diluted share
$3.55
$4.97
-28.6%
(in millions of Canadian dollars except per share)
Canadian metals distributor Russel Metals reported lower earnings in the third quarter as the company "navigated through volatile market conditions."
But the Mississauga, Ontario-based company said it was "continuing to actively evaluate acquisition opportunities to grow our business and deploy capital at attractive returns."
That's according to commentary released with Q3'23 earnings data after the close of markets on Wednesday.
The company touted its Oct. 2 buy of Alliance Supply Ltd. for ~CAD$8 million ($5.8 million USD) in cash. Russel noted the Alliance locations "have been integrated into our Canadian energy field store network."
The field stores distribute tubes, valves, fittings, and other products primarily to the energy industry in Western Canada, according to Russel's website.
All told, Russel posted net income of CAD$60.6 million in the quarter ended Sept. 30, off 34% from Q3'22, on revenues that slid 13% to CAD$1.1 billion. (See chart above.)
The company said that selling prices at its metals service centers decreased 5% sequentially in Q3 and were down 14% from the same quarter in 2022.
Russel said tons shipped by its metals service centers were 7% lower in Q3 vs. Q2 "due to the typical summer holiday impacts" but comparable to Q3'22 shipments.
Its energy field store segment, in contrast, saw revenues grow 7% quarter over quarter, and 6% vs. Q3'22. Russel cited its "growing market position and the continuation of solid industry conditions."
Russel also highlighted its Sept. 1 sale of its equity interest in TriMark Tubulars to Japan's Marubeni-Itochu Tubulars Ltd. for CAD$60 million, which included a CAD$10-million gain. The company noted this was the final step in its staged exit from the OCTG/line pipe business.
Looking ahead, Russel expects steel prices to stabilize over the near term "depending on the evolution of various macro conditions."
"Over the medium term, we expect growth in North American steel consumption as a result of onshoring activities and infrastructure spending initiatives in both Canada and the US," Russel said.
Finally, Russel said its energy field stores "are expected to continue to benefit from solid energy activity in the 2023 fourth quarter and 2024."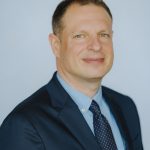 Latest in Environment and Energy