Steel Products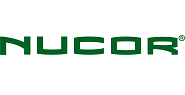 Nucor Chooses Carbon Capture for Clean Steel
Written by Becca Moczygemba
November 14, 2023
---
Nucor executives discussed the specifics of the company's 'net-zero by 2050 strategy' during a webcast on Nov. 14.
Leon Topalian, Nucor's chair, president, and CEO, talked strategy with Alex Hacking, equity research analyst at Citi; Anita McBain, head of ESG research EMEA at Citi; and Greg Murphy, Nucor's EVP of business services, sustainability, and general counsel.
Choosing the Best Option
While other steelmakers, like Cleveland-Cliffs, are opting to use hydrogen in their facilities, Nucor is taking the carbon capture route.
Carbon capture and sequestration takes carbon dioxide produced by industrial processes and sends it underground for permanent storage.
Recall that Nucor's operations use EAFs to produce steel, while Cliffs' operations are predominantly integrated mills utilizing blast furnaces.
Charlotte, N.C.-based Nucor signed an agreement with ExxonMobil in June 2023 for ExxonMobil to handle the transport and storage of carbon from Nucor's DRI plant in Convent, La.
Nucor's approach was to do a deep dive and see what will work best for the company, Murphy commented during the discussion.
"Using hydrogen in Louisiana to produce DRI would be extraordinarily expensive. You have to have a very intensive infrastructure and piping solution in place to transport the hydrogen," he noted.
Murphy also pointed out that Louisiana is a great location geologically for carbon capture.
"We happen to be sitting in Louisiana on areas that have shale layers with void spaces. That's the perfect geology for carbon capture and sequestration," he said.
Leading The Way
Nucor said the company is ready for the transition into the green steel space.
"We're not going to wait on others, we're not going to wait on government handouts and subsidies to create our future; we're going to do that on our own," Topalian said. "We're going to create partnerships and technical relationships that give us the ability to control our own destiny."
Topalian recognized Nucor as a leader in the green steel movement, saying the company doesn't need to pivot its entire strategy. He said the investments the company is making aren't company-betting transformations. "We're making investments to continue to separate ourselves as the leader in this industry and make even further gains," he said.
The recognition and sustainability model for Nucor is based on future demand for a cleaner product, said Topalian.
"Our nation is moving to a cleaner, green economy and those economies are going to be built with steel. The steel they get built with matters greatly," he said.
Topalian added that customers today are paying a premium for cleaner steel, but it will eventually be the entry point for all buyers.
Earlier this week, Nucor publicly stated its plans to have net-zero emissions by 2050.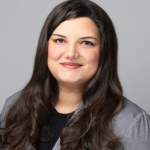 Latest in Steel Products