Scrap Prices North America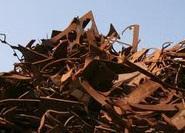 US Scrap Tags Up in November, Momentum Could Carry Into February
Written by Ethan Bernard
November 14, 2023
---
Domestic scrap prices rose in November month over month for all grades that SMU covers, market sources said.
"Given the increased demand for steel and with the UAW strike behind us, there is nowhere the scrap market can go but up," one scrap market source told SMU. 
Regionally, markets in Ohio were strongest, and the South was not far behind … "though mill outages in that region held back demand somewhat," a second source said.
"The Northeast was the weakest due to a lack of demand at several mills there," he added.
Looking ahead, the first source said there will be less industrial prime scrap generated for the rest of this year.  This is due to automotive slowdowns for vacations over Thanksgiving and the Christmas holidays.
Also, he said that obsolescent flows will decrease in the winter, and that the export markets have actually been rising despite lackluster long products sales in Turkey. "All these things point to stronger scrap prices until, at least, February," he added.
A third source pointed to almost universal agreement that ferrous prices will rise in December. "Tight supply is the major driver as scrapyards are struggling with low inbounds," he said. "This scenario will only get worse as winter weather arrives." 
November Scrap Settlement
Our November scrap prices stood at:
Busheling at $400-430 per gross ton, averaging $415, up $15 from October.
Shredded at $380-410 per gross ton, averaging $395, up $25 from October.
HMS at $330-370 per gross ton, averaging $350, up $30 from October.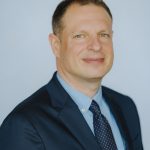 Latest in Scrap Prices North America