Steel Mills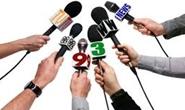 Alliance Steel to Open Alabama Facility
Written by John Packard
January 23, 2014
---
Flat rolled service center Alliance Steel, through one of its holding companies, Nexus AG Holdings, is in negotiations to purchase the former Delphi plant just north of Decatur, Alabama in Limestone County. Alliance will occupy 165,000 square feet of the 320,000 square foot facility. The balance of the plant will be leased out to tenants looking to locate close to a flat rolled steel service and processing center.
The building has five drive-in bays, four recessed bays and three overhead cranes with a loading and unloading capacity of 100,000 pounds. The facility is also rail served and can handle six railcars in the facility at one time.
Steel Market Update spoke with Andy Gross, President and Owner of the 20 year old distribution company. Mr. Gross told SMU the new facility will start-up with a new 72" Braner slitting line with a triple turret head on 10 inch arbors. The line will have a precision cluster leveler in line and is able to slit .010" to .250". The line will be able to handle 60,000 pound coils.
Besides the slitter, the plant is scheduled to have a cut-to-length line by Red Bud Industries capable of leveling 60" wide material in thicknesses of .015" to .150".
The plant will also have a narrow slitting line capable of slitting down to, or slightly less than, 1" wide slit coils.
The new Alabama facility will stock similar products as their Chicago headquarters plant including hot rolled, hot rolled pickled & oiled, cold rolled and all coated steels.
Alliance will have four locations once this approximately $10.8 million transaction is completed during the second half 2014. The new plant will add approximately 45-50 jobs which include plant as well as several sales and support staff.
Mr. Gross told SMU, "We recognize that we have a lot of competition in the region but we already have a substantial presence and have been serving customers there for over ten years. Our main goal in putting this plant in Alabama is to allow us to service our existing customers better. We are proud of the long term relationships that we have with our customers and suppliers and feel that we have some of the best sales talent in the industry. One of our guiding principles is 'Do the Right Thing.' We pride ourselves on keeping our commitments whether it be in regard to Responsiveness, On-Time Service or Quality."

Latest in Steel Mills