Final Thoughts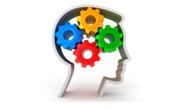 Final Thoughts
Written by John Packard
July 14, 2014
---
I thought the train references in the articles above were fitting as the Kansas City Southern Railroad just became one of our corporate sponsors for this year's Steel Summit Conference. They are joining Alliance Steel and Magic Coil Products as sponsors. We are in the process of negotiating with a number of other potential sponsors. If you have interest in becoming a sponsor or wish to inquire about our booth program please contact me at: 800-432-3475.
We have placed a partial list of those registered so far for our Steel Summit Conference on the website. We will try to update the website on a weekly basis if possible. If you are planning on attending please suggest to your customers or suppliers that they meet you in Atlanta (preferably at our conference).
This summer is shaping up to be a very interesting one indeed. We have steel mills putting themselves up for sale. Chances are we may have some clarity by the time we get to early September. If not, we will have people at our conference to whom you can ask your questions.
The flames are being fanned (which is not a good thing one end user reminded SMU this past week) regarding more trade cases. SMU does not have any direct knowledge that any cases will be filed in the coming days. However, the rumor mill is working overtime – rightfully or wrongfully. Whether or not new trade cases are filed we have two attorneys who are key players on each side of the topic. One who is the lead attorney for the steel mills (Roger Schagrin) and one who represents the interests of that end user who told us that fanning the flames is not a good thing (Lewis Leibowitz). We believe the subject, the people and the timing are all lining up for a special segment of our Steel Summit Conference.
Come join us in Atlanta – and if you can't send your friends.
As always your business is truly appreciated by all of us at Steel Market Update.
John Packard, Publisher

Latest in Final Thoughts