Steel Products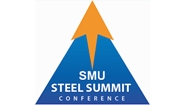 SMU Steel Summit Conference Sponsors & Exhibitors
Written by John Packard
July 28, 2018
---
We are now 29 days away from the start of the 2018 SMU Steel Summit Conference. We will have more than 800 executives from manufacturing, steel distribution, steel mills, trading companies, toll processors as well as companies who supply those industries. One of the ways Steel Market Update is able to keep costs down for those attending our conference is due to the support we receive from our sponsors and those exhibiting at the conference, which this year is being held on Aug. 27-29 at the Georgia International Convention Center. You can find more information about the conference, what companies are attending and how to register by clicking on this link.
Pacesetter is once again our lead Conference Sponsor and they are also sponsoring free internet for our attendees, which will be available during the entire event.
We have three corporate sponsors this year: Bank of America Merrill Lynch, Big River Steel and Crowe.
We have two networking receptions during the conference and all conference attendees are invited and encouraged to attend. The two receptions are exceptional opportunities to network with buyers and sellers of steel, as well as many other companies associated with the steel industry.
Our Monday afternoon reception (4-5:30 PM) is being sponsored by Steel Dynamics, Inc.
Our Tuesday afternoon reception (4-5:30 PM) is being sponsored by Heidtman Steel.
We have many sponsors who assist SMU in keeping the cost down on lunch, breaks, coffee and breakfast pastries. Their support is greatly appreciated: Nucor, Modern Metals, Magic Coil Products, Mill Steel, Union Partners, All Metals, Priefert Steel, MidWest Materials, Alliance Steel, Red Bud Industries and Ratner Steel Supply Company.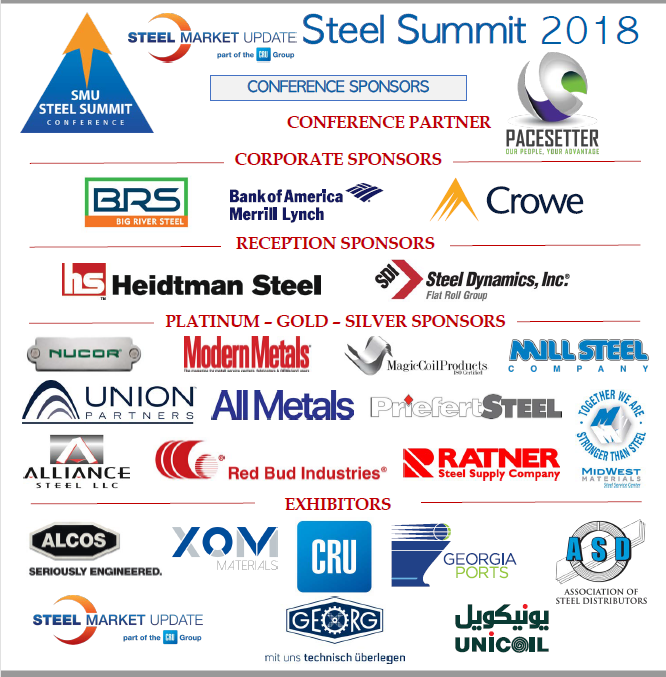 Latest in Steel Products