Final Thoughts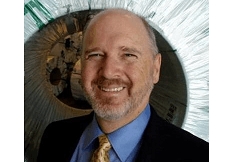 Final Thoughts
Written by John Packard
November 7, 2018
---
It should come as no surprise that Big River Steel has decided not to sell the company. From my perspective it should be no surprise because I don't think any other mill is willing to pay a premium over what it cost to build the mill, and I don't think the owners of BRS wanted to sell their shares for no profit. The mill is doubling capacity of the existing Arkansas facility and is considering building a second greenfield mill.
JSW should be running hot bands from their own melt in the next few weeks…
A couple of weeks ago, I thought the signs were going to be well defined and I would be able to adjust my Price Momentum Indicator… Well, I haven't budged yet. Even though the market seems to be tilted to the downward side… I guess I am not 100 percent convinced prices are about to topple. I need more feedback… So, I looked at the results from this week's flat rolled steel market trends analysis (survey) and I peeked at a little-seen area to see what the mills have been thinking.
I asked: What direction will steel prices head over the next 30 days? We found 28 percent of the steel mill reps think prices will go higher. No one thinks they will go lower, and 72 percent think prices will remain about the same as where they are right now.
One rep left a note when answering the pricing direction question: "Scrap price increases in November have put a floor under steel prices. Tariffs have restricted imports and those countries are left with excess steel in their domestic markets causing price deterioration."
By the way, I also asked the steel mills about their booking rates and whether the current rate was normal, less than normal or higher than normal?  Less than normal = 14 percent. Higher than normal = zero percent. Normal booking rate = 86 percent.
I will be traveling to Pittsburgh on Monday for meetings at the CRU USA headquarters. I will be back in my office on Tuesday and I don't plan on leaving my office again until Dec. 1 when I go to Austin, Texas, for the annual HARDI meeting.
Just an FYI – our Toledo Steel 101 workshop is sold out and there is a waiting list. We already have a number of registrations booked for the Jan. 29-30 workshop, which will be held in Starkville, Miss., where it should be warmer than Chicago, Detroit, Cleveland, New York City… We will tour the SDI Columbus steel mill. Learn more about the workshop on our website: www.SteelMarketUpdate.com/events/steel101 or give me a call at 800-432-3475.
And the dates you must block on your 2019 calendar are Aug. 26, 27 and 28 when you will need to be in Atlanta for the Ninth SMU Steel Summit Conference. The 2019 edition promises to leave no stone unturned; it will be the best networking event in North America during 2019 and we will put on the most entertaining steel conference you have ever attended. We are already hard at work putting it together and we need your promise that you will be there…
We have one more surprise for our member companies and those on a free trial – we are planning our first SMU / CRU webinar. It will be held later this month. More details to follow soon!
As always, your business is truly appreciated by all of us here at Steel Market Update.
John Packard, President & CEO

Latest in Final Thoughts