Steel Products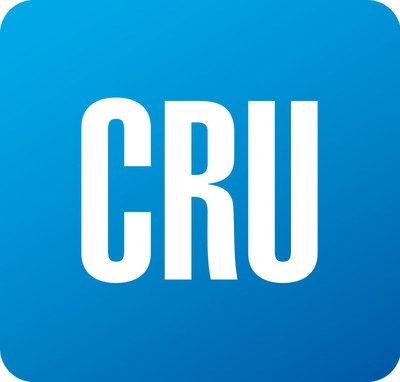 Stable Lead Times, Low Imports, Scrap Hikes Boost Long Products Prices in the U.S.
Written by Tim Triplett
December 9, 2018
---
Editor's note: The following analysis of the U.S. rod and bar market was contributed by CRU Steel Analyst Ryan McKinley. Steel Market Update will periodically expand its coverage of the steel market with long products content from CRU as an added benefit to our members.
U.S. mills announced wire rod price increases of $1.50/cwt across the board, taking effect either Dec. 1 or Dec. 31. The earliest of these price increases appear to be sticking, driving up prices so far by about $1.00/cwt. Market participants expect the full amount to be realized in the first quarter of 2019. Other long product prices were little changed month to month, with limited rebar imports into the U.S. helping to dry up a supply surplus in the Northeast that was caused by reciprocal steel duties from Canada. Stable year-end demand has supported both beam and merchant bar prices.
Overall, long product inventories have steadily declined from August levels. Combined, carbon structural and bar inventories declined by 1.6 percent, or 18,000 short tons, in October compared to the prior month. This inventory decline coincides with increases in industrial production, which rose by 4.1 percent in October. Despite reductions in both single- and multi-family housing permits, non-residential construction appears resilient, and has likely supported demand.
Wire rod prices are on the rise again this year after stalling for four consecutive months. Mills' most recent push for price hikes comes as order books remain solid even during a typically slower time of year, with lead times out 4-5 weeks on average and bookings entering into the third week of January. While some mills have worked to decouple scrap prices from finished steel prices, the narrowing margin between prime grade and obsolete grade scrap (see chart) has compressed the spread between high and low carbon wire rod. Moreover, a dearth in import volumes has allowed mills to not chase lower price bids for low carbon rod, propping up prices relative to high carbon prices. Still, inbound low carbon wire rod cargoes from Germany were brought in at a landed price of roughly $38.00/cwt even with tariffs attached, market participants said. With imports becoming more viable for domestic buyers, future attempts at price increases may be thwarted.
For rebar, prices were mostly unchanged after being pressured lower in the prior month amid oversupply in the U.S. Northeast. This has largely dissipated as import volumes decrease and supply has tightened again, providing some upward price pressure. Even as exports to Canada from the U.S. remain at less than half of their yearly 2018 average, at 11,714 tons in September, rebar import license data show a 39 percent decrease in inbound material in November from the prior month. Market participants expect demand to be stable during the first half of 2019 and for price increases to be announced early in the year.
Beam prices were unchanged this month after falling in November amid seasonally weaker demand, while merchant bar discounts increased by about 25 cents on average. Market participants in both markets expect stable prices moving into 2019 with possible price hikes on the horizon as construction demand picks up in Q2 2019.
Mills that announced wire rod price increases early in the month have achieved a $1.00/cwt increase thus far in December, and the full $1.50/cwt increase will take full effect by the beginning of January. At the same time, the announcement that Liberty Steel will buy Keystone Steel will mean further industry consolidation and heighten the possibility of another increase in the first half of 2019. Rebar and merchant bar market participants also expect price increases in the first half of next year. That said, these increases will further open opportunities for imports and may cap potential gains.
The aforementioned price increases will likely not find much support from rising scrap prices. December ferrous scrap is poised to trade at little to no change from November, and early sentiment for January is pointing towards another sideways price environment. Warmer weather conditions in the following months will likely drag prices further, meaning that December may actually be the high point for scrap prices until Q2 2019.

Latest in Steel Products