Steel Products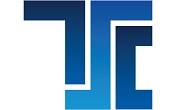 Tampa Steel Conference: Companies Registered & Agenda
Written by John Packard
January 4, 2021
---
As we enter the New Year registrations are starting to accelerate for the 32nd annual Tampa Steel Conference which will be held virtually on February 2nd of this year. We currently have 150 registrations, and we expect 300-500 attendees once the conference opens. Here are the companies registered. Those with an asterisk (*) next to their name means they have more than one person attending.
3VC Consulting LLC, All Metals*, Alliance Steel LLC, AMS Specialty Steel, ArcelorMittal Dofasco*, Arrow Tru-Line, Inc.*, ASSA ABLOY Door Group*, Bank of America*, Berger-US, Inc., BMO Harris Bank N.A., Bradesco BBI*, Briccetti & Associates, Canam, Celtic Marine and Logistics, Chamberlain Group, Chapel Steel, Con-Tech International, Conklin Metal Industries, Inc.*, Cooper Consolidated LLC, Crown Products Co., Inc., CRU*, Cumic Steel USA, Deutsche Bank*, Felux, Feralloy Corporation*, Gibraltar-SEMCO, Global Steel Solutions LLC, Grand Steel Products*, Great Dane, Heating and Cooling Products, High Steel Service Center, Imperial Manufacturing Group*, Jackasonville Port Authority (JAXPORT), Kloeckner Metals, L&W Supply, Lennox International, Magic Coil Products*, Merfish United, Metal Master, Metal One America, Inc., Metal Processors, Inc., Metal Miner, Mica Metal Solutions, LLC, Midmark Corporation, MidWest Materials, Inc.*, MRI Steel Framing, NLMK USA, North Coast Container, North Star BlueScope Steel*, Nucor*, O'Neal Steel, inc., Optima Steel International*, Optimus Steel LLC, Oshkosh Corporation*, Peak Metals Inc., Phillips Manufacturing*, Plateplus, Port Manatee*, Priefert Manufacturing, Ram Steel Framing, Ratner Steel Supply Company, Red Bud Industries, Reliance Steel and Aluminum, Samuel, Son & Co., Ltd., Sector 3 Appraisals Inc., Sherwin Williams, Southwark Metal, Southwestern Suppliers Inc., State Steel Supply Company, Steel Market Update*, Steel Warehouse*, Stelco, Steve Hart, Summit Global Trading, Sunbelt Group LP, Tampa Bay EDC, Tampa Bay Steel, Terminal Shipping Company*, Texas Iron and Metal*, The Goodyear Tire & Rubber Co., Trademark Metals Recycling LLC*, Valmont Coatings, Voestalpine USA, Webco Industries, West Central Steel, Worthington Industries.
If you did not see your company on the list (or your company did not have an * after the name and you believe it should) please click here to register or reach out to conferences@crugroup.com.
Below is the agenda for this year's event:
8:00 AM – Platform Opens
9:00 AM – Welcome & Update on Port Tampa Bay
Moderator: John Packard, President & CEO, Steel Market Update
Speaker: Paul Anderson, President, Port Tampa Bay
9:30 AM – State of the Steel Industry from AISI Perspective
Speaker: Kevin Dempsey, President & CEO, American Iron & Steel Institute
9:50 AM – Questions & Answers
Moderator: John Packard, SMU
Speaker: Kevin Dempsey, AISI
10:10 AM – Break
10:30 AM – Trade Panel Round Table
Moderator: John Packard
Speaker: Phil Bell, President, Steel Manufacturers Association
Speaker: Lewis Leibowitz, The Law Offices of Lewis E. Leibowitz
Speaker: Chris Shipp, Vice President Supply Chain, Priefert Manufacturing/Priefert Steel
11:10 AM – Questions & Answers
Moderator: John Packard
Speakers: Phil Bell, Lewis Leibowitz, Chris Shipp
11:30 AM – Speed Networking
Your chance to meet face to face and network with your peers from across the steel trade, port, and logistics communities. This has been a highlight in past SMU/CRU conferences and workshops.
12:00 AM – Break
12:40 AM – Keynote Speaker: Leon Topalian, President & CEO, Nucor
01:00 PM – Questions & Answers
Moderator: John Packard
Speaker: Leon Topalian, Nucor
01:20 PM – Break
01:40 PM – Macro-Economic Outlook & the New Biden Administration
Speaker: Dr. Walter Kemmsies, Managing Partner & Chief Economist, The Kemmsies Group
02:00 PM – Questions & Answers
Moderator: John Packard
Speaker: Dr. Walter Kemmsies
02:40 PM – Break
03:00 PM – Steel Industry Forecasts (SPONSORED BY REIBUS)
Speaker: Timna Tanners, Metals & Mining Analyst, Bank of America
Speaker: Josh Spoores, Principal Analyst, CRU
03:40 PM – Questions & Answers
Moderator: John Packard
Speakers: Timna Tanners & Josh Spoores
04:00 PM – Logistics: Ocean and Truck
Speaker: Rebecca Brewster, President & CoO, American Trucking Research Institute
Speaker: Derek Langston, Head of Research, Simpson Spence Young (SSY)
04:40 PM Questions & Answers
Moderator: John Packard
Speakers: Rebecca Brewster & Derek Langston
05:00 PM – Conference Adjourned
To see speaker biographies click here.
Cost to Attend:
Full price is $150 per person. $125 per person if your company sends more than one person.
SMU and CRU subscribers $125 for one person, $100 per person if registering more than one individual.
To register: CLICK HERE
If you have any questions please contact: conferences@crugroup.com or events@SteelMarketUpdate.com

Latest in Steel Products