Final Thoughts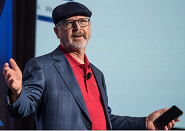 Final Thoughts
Written by John Packard
December 16, 2021
---
We are quickly coming up to the Christmas and New Year's Holidays. I hope everyone has been able to complete whatever shopping you need to do, sent out your cards and notes to your family and friends, and have ample snacks to get you through New Year's Eve gatherings, football games, board or card games, and other festive fun.
Please note Steel Market Update will be taking an extended break from publishing during the holidays. Our last issue of the year will be on Thursday, Dec. 23. We will pick back up with our first issue of the New Year on Tuesday, Jan. 4. I know you will miss SMU, but our team needs a break after a very hectic year in the steel business.
Service center inventories continue to expand. Our latest report (which is available to our Premium members as well as data providers) is indicating that many distributors' flat rolled (and plate) inventories are now basically balanced or are too high and need to be cut back.
What does that mean for new orders? As we have seen for some time (as our inventories report has shown many months of growth), service center steel buyers are beginning to sit on their hands, live off their contract pricing deals, and are limiting spot purchases from the steel mills.
Buyers limiting spot purchases has impacted mill lead times. We are now seeing lead times on hot rolled in the 3-6-week range. We are being advised that past due orders are now arriving.
Even with decent demand the need to buy steel is not critical and buyers can afford to sit on the sidelines.
In our most recent survey conducted last week, 42% of the service centers responding said their company was reducing inventory levels. In mid-third-quarter that percentage was in the single digits. Times have changed.
I am working on filling out the final roster of speakers for the 2022 Tampa Steel Conference. I will be reporting who the new speakers are between now and the end of the year. It is not often that conferences get to hear actual trading companies speak about the issues that exist in their segment of the business. I am working toward having traders speak at the upcoming Tampa event. I think this will complement our program, which is focused on steel and trade issues as well as an early forecast for next year's steel prices.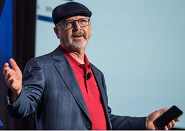 Registrations for the Tampa Steel Conference are picking up as we end the year, and we continue to be confident in an attendance of around 400 executives. Here are some of the recent company registrations: Alliance Steel LLC*, Ferrous Processing and Trading Co., Magic Coil Products*, Medtrade, Inc., Nucor Steel, Summit Global Trading, Webco Industries, Weyland GmbH (those with an * means more than one person is attending from that company). You can learn more about our program, special networking functions (we have a golf outing, boat tours, and special networking/cocktail party events), costs to attend, and how to register by going to www.tampasteelconference.com
Our first live and in-person Introduction to Steel Hedging (formerly called Steel Hedging 101) workshop will be held in Tampa at the Marriott Water Street Hotel (location of the Tampa Steel Conference) on Monday, Feb. 14 (half day) and Tuesday Feb. 15 (morning – half day). Included with this workshop is access to the Monday evening networking cocktail party, which is part of the Tampa Steel Conference. If your preference is to have direct and live contact with Spencer Johnson of StoneX Financial (our instructor) and being able to interact with others in the class, this will be your first opportunity to do so. You can learn more about the agenda, our instructor, costs to attend, and how to register by clicking here.
Our next virtual Introduction to Steel Hedging Workshop will be held on April 26-27
For those who are interested, I have begun working on the 2022 SMU Steel Summit Conference agenda as well. I anticipate next year's event to be the largest steel conference we have ever conducted. With fingers crossed regarding the status of the pandemic, I believe we will have more than 1,200 executives in Atlanta on Aug. 22-24. We will be at the Georgia International Convention Center, which is conveniently located next to the Atlanta International Airport. If you would like to register before the end of this calendar year, you may do so by going to: https://events.crugroup.com/smusteelsummit/register
On Jan. 11 & 12, we will conduct one of our popular virtual Steel 101: Introduction to Steel Making & Market Fundamental Workshops. You can find information regarding the program, our very experienced and able instructors, costs to attend, and how to register by clicking here. Please note this class is close to being sold out.
Our first live and in-person Steel 101 Workshop will be held in Memphis, Tenn., on April 20-21, and will include a tour of the Nucor Arkansas steel mill. We will have more information about location, costs to attend (it will be higher than our virtual course), and registrations by early next year.
Please be advised that as we carefully return to in-person workshops and conferences, we are committed to hosting safe events. We will adhere to CDC, state, and venue restrictions (if any), and we will provide wrist bands for those who are not comfortable shaking hands or interacting near large groups of people. We continue to encourage everyone to be vaccinated (including getting a booster shot) prior to attending live events (whether ours or others). SMU/CRU will provide guidance as to what protocols will be in place prior to each event.
As always, your business is truly appreciated by all of us associated with Steel Market Update.
John Packard

Latest in Final Thoughts