Economy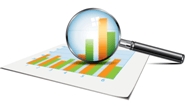 SMU's December at a Glance
Written by Brett Linton
January 4, 2022
---
Steel prices declined for the fourth consecutive month in December, following a year-long streak of continuous price increases. Hot-rolled coil prices declined $130 per ton throughout the month, with the SMU index averaging $1,600 per ton ($80.00 per cwt) as of Tuesday, Dec. 21 (SMU did not published updated prices on Dec. 28). The SMU Price Momentum Indicator for sheet products remains at Lower since its mid-October adjustment.
December scrap prices were up $15-25 per ton from the month prior, moving towards the historically high prices seen in July. Click here to view and compare prices using our interactive pricing tool.
Zinc spot rose throughout the month to reach $1.63 per pound as of Dec. 31, the highest level seen since the mid-October surge. Aluminum spot prices also ended the month strong at $1.28 per pound, the highest level in two months (excluding the occasional 2-5 day surges commonly seen in aluminum spot prices).
The SMU Buyers Sentiment Index remained at a high level of optimism, ending the month at +72. Recall that in early-September we saw a historically-high reading of +84. Viewed as a three-month moving average, buyers' sentiment declined slightly to +76.33 in late-December.
Hot-rolled coil lead times continue to shrink, at 4.92 weeks as of late-December (a 15-month low). The percentage of buyers reporting that mills are willing to negotiate on hot-rolled coil prices has been rising for the past four months, reaching a 16-month high of 91% in late December. A history of HRC lead times can been seen within our interactive pricing tool.
Key indicators of steel demand continue to remain positive, as has been the case for months. The AIA Billings Index indicated that construction activity has recovered for the 11th month in a row. In the energy sector, the active drill rig count continues to rise, reaching a 21-month high last Friday. Total U.S. steel imports, exports and apparent steel supply continue to improve each month, with each at a much healthier level than this time last year.
See the chart below for other key metrics in the month of December: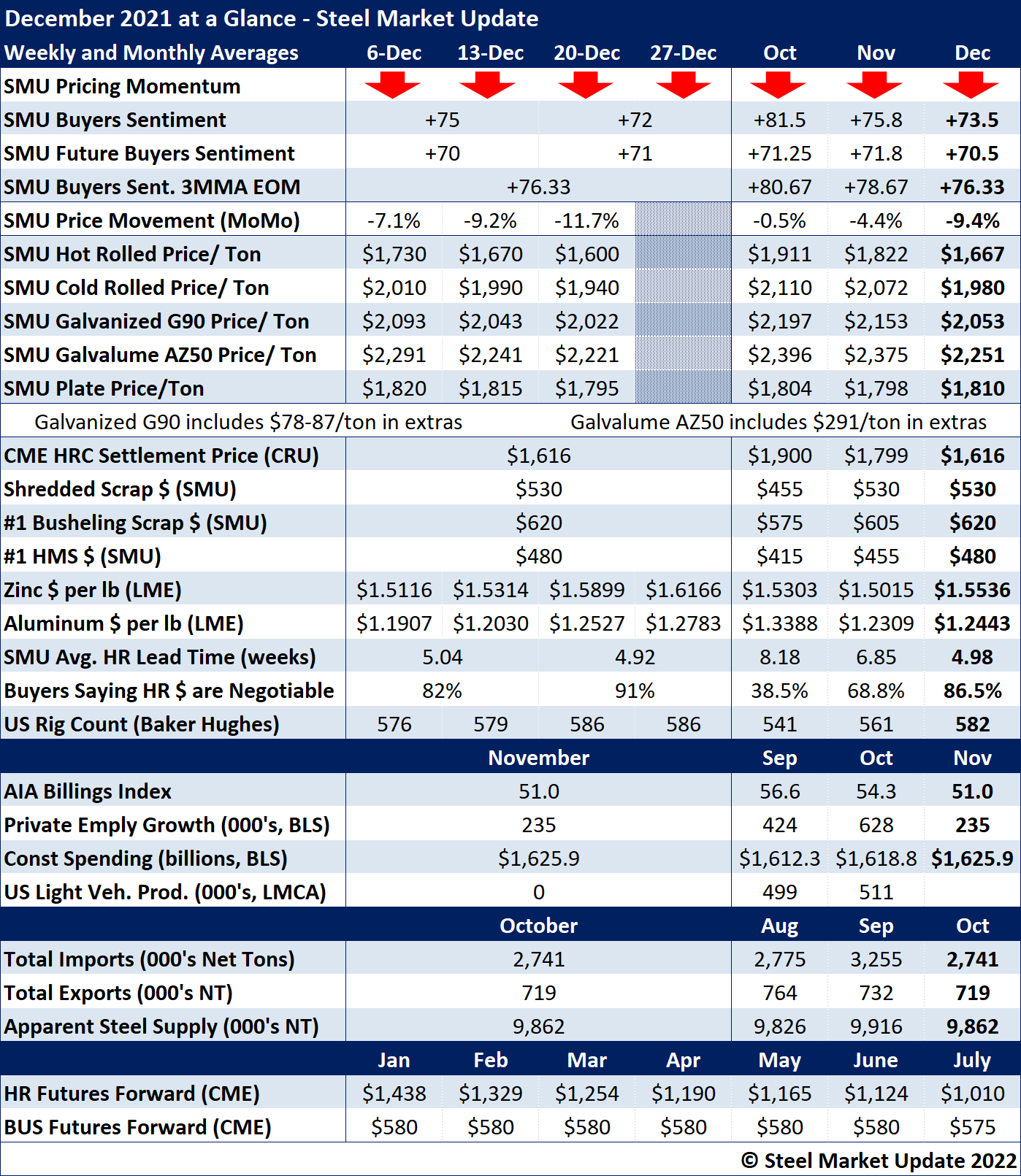 By Brett Linton, Brett@SteelMarketUpdate.com

Latest in Economy