Steel Products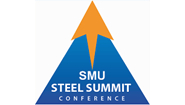 Bookings Already Strong for SMU Steel Summit
Written by John Packard
March 10, 2022
---
Registrations for this summer's 2022 SMU Steel Summit are already picking up as we will offer another strong program focusing on the issues impacting decisions your company will need to make as it moves into the fourth quarter and 2023. Attendance is projected at approximately 1,200 executives from manufacturing, distribution, trading, steel mills, toll processors, logistics companies, B2B platforms, and companies that supply those market segments.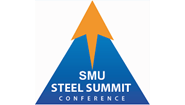 Here are some of the companies already registered for the Aug. 22-24 event in Atlanta: Acero Prime, AGCO, AISI, Akzo Nobel Coatings Inc., Al Ghurair Iron & Steel LLC, Alliance Steel, American Heavy Plates, Anchor Bay Steel, Andes Coil Processors, Andritz ASKO, Applied Value LLC, Austal USA, BMO, Bradbury Group, Brown Gibbons Lang & Company, Butech Bliss, Cleveland-Cliffs, Conklin Metal Industries, Inc., Crowe, Daikin, Fagor Arrasate, Felux, Ferrosource, Fifth Third Bank, Fraga Industrial, Georg, Gibraltar Industries, Goldman Sachs, Goodman Mfg., Greenpoint Metals, Inc., Harris Steel Company, Haydon Corporation, Heidtman Steel, Huntington Bank, Imperial Manufacturing Group, Jensen Bridge & Supply Co., JFE Shoji America, LLC, JFE Shoji Trade America, Inc., Jupiter Capital Management, Leeco Steel LLC, Magic Coil Products, Mill Steel, Morrison Products Inc., MRH LLC, MRI Steel Framing, Myers Container, North American Steel Alliance, North Coast Container, LLC – Stavig Group, Paragon Steel, PGT Trucking, Priefert Manufacturing, PSI Metals North America Inc., Ranger Steel, Ratner Steel Supply Company, Red Bud Industries, Ryerson, SMA, Sourcing Value, Steel Dynamics, Inc., Steel Manufacturers Association, The Marks Group, Trend Publishing Metals Group, Trinity Industries, Wisconsin Steel & Tube, Zeeco Metals, Inc., and Zekelman Industries.
If you are planning on attending the 2022 SMU Steel Summit, you may be confused when you try to book your hotel rooms directly with any of the four hotels next to the Georgia International Convention Center. Most, if not all, of the hotels are showing either no vacancy or very limited rooms as we have blocked most of the rooms in all four hotels. To access our room block, you will first need to register for the conference. Once registered, you will receive a link through which you can make reservations at the hotel of your choice.
Regarding hotel registration: one of our sponsors received a call from a company offering to book hotel rooms for our conference. Here is part of the note our sponsor sent SMU after receiving the call:
"I received a call today from [name and company name deleted] asking if they could book our rooms for the SMU Conference. I couldn't tell if the call was legitimate or not. She said that SMU did not have any room blocks and that the Atlanta Airport Marriott Gateway was sold out and that the other hotels were near capacity as well. I wanted to check with you before I booked with her."
First, SMU and our parent company CRU never use third parties to book hotel rooms. If you receive a phone call or an email, ignore it as it is either a SCAM or you will over-pay for the room.
Steel Market Update does have room blocks at all four of the hotels surrounding the Georgia International Convention Center (area is known as the Gateway Center). That is the reason why these hotels are showing as being full or close to full. We are anticipating record attendance this year, which means all the hotels in the Gateway area will be fully booked by late May/early June.
You can register by clicking here. You can learn more about our conference by going to:https://www.events.crugroup.com/smusteelsummit/home
If you have any questions, please reach out to Conferences@SteelMarketUpdate.com.

Latest in Steel Products