Futures
HRC Futures: Supply/Demand Uncertainty Pushes HR Forward Curve Lower and Flatter
Written by Jack Marshall
August 3, 2023
---
The summer cycle has brought more focus around the uncertainty of where HR prices are headed.  
Spot indexes continue to bleed lower despite price hikes from sheet mills. Market talk is of still lower prices as the gap grows between the slow-moving index versus expectations for HR future prices declines. (The index likely reflects smaller, higher priced retail type transactions as volumes have decreased over the summer months.)
In the last month, HR futures open interest has again dropped to just over 20,000 contracts. which is about 10,000 lower than the beginning of the year. Forward prices are both declining and converging at the same time as this uncertainty grows.
This is reflected in changes in the settlement prices over the last month. For the Aug'23 through the Jul'24 HR curve settlements, we have witnessed a drop of $55 per short ton (ST) for the average price of the strip. ($836/ST average Aug'23-Jul'24 versus $781/ST average as of yesterday's settlements).
In addition the price differential between the nearby month and the 12th month forward has shrunk from $105/ST to $25/ST, leaving the HR curve considerably flatter. Typically HR futures prices do not remain flat for long.
The upcoming UAW contract negotiations will likely add market volatility to HR in addition to tighter money conditions.
BUS  futures prices have lately been stuck in a small, tight range with the forward curve basically flat.
The current settlement curve for BUS futures remains between $445 per gross ton (GT) and $460/GT. 
Volumes have been moderately light reflecting the slower nature of the HR futures. Tightening of the spread between domestic and imported HR could see the latter half of the BUS curve rise as capacity utilization is nudged higher by the US mills.
Market chatter has Aug'23 BUS sideways to Jul'23 ($460 settlement).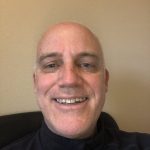 Latest in Futures