Steel Products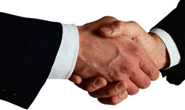 US, EU Set to Extend 'Global Arrangement' Deadline: Report
Written by Ethan Bernard
October 10, 2023
---
The US and European Union are expected to sign a political agreement that puts a hold on a part of the Global Arrangement on Sustainable Steel and Aluminum (GSA) regarding the decarbonization of steel and aluminum making, according to an article in The Financial Times.
In a report dated Oct. 9, the Times cited two officials with knowledge of the move.
Recall that if a deal is not reached by the end of October, this could trigger the reinstatement of Section 232 tariffs on steel and aluminum on EU exports to the US. These tariffs have been suspended since 2021. In turn, this could provoke retaliatory measures by the EU.
A fundamental disagreement is over the carbon border adjustment mechanism (CBAM) system supported by the EU but opposed by the US.
Additionally, the US is waiting on carbon emissions data from the International Trade Commission that will not be available until 2025.
As SMU previously reported, President Joe Biden will host Charles Michel, president of the European Council, and Ursula von der Leyen, president of the European Commission, at the White House for a US-EU Summit on Oct. 20.
The EU is also set to announce anti-subsidy investigations against steelmakers in China at the meeting with US representatives this month, the article said.
At the meeting, the two sides are also expected to announce another part of the Global Arrangement on Sustainable Steel and Aluminum (GSA), "curbing exports of Chinese metal, which have been flooding the world market," according to the article.
The article added this agreement will be available to other countries such as the "United Kingdom and Japan if they agree to also implement tariffs on China."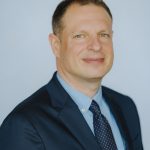 Latest in Steel Products