Steel Products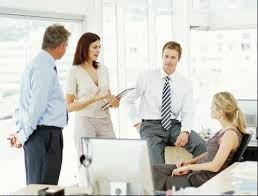 Market Chatter This Week
Written by Becca Moczygemba
October 18, 2023
---
On Monday and Tuesday of this week, SMU polled steel buyers on a variety of subjects, including steel prices, demand, inventories, imports, the UAW strike, and what people were talking about in the market.
Rather than summarizing the comments we received, we are sharing some of them in each buyer's own words.
We want to hear your thoughts, too! Contact david@steelmarketupdate.com to be included in our questionnaires.
Have steel prices bottomed? If not, when and at what price level do you think prices will bottom, and why?
"Yes, bottomed – but still fragile. This could still turn south."
"I think prices have bottomed for the next 3-45 days. The wildcard is the UAW strike settlement and overall demand."
"I believe they have. Mills have to be getting close to their costs by now."
"Bottomed for now. If the UAW strike persists, we could see more drift."
"I think we've seen the bottom – for now – at the mill level. We're still seeing prices erode from service centers though."
"Yes, bottom has happened. We started hearing $700 HRC was no longer an option late last week. Prices are higher in the south after issues at SDI Columbus."
"No, the UAW strike will continue to have an impact until it's resolved."
"I believe they have bottomed. I predict that prices will go up in Q1'24."
"Plate has not bottomed yet."
"Yes, it has and has started to move up by $50 to $100 per ton in last few weeks."
Is demand improving, declining or stable, and why?
"It seemed stable but we are starting to see some softening heading into November/December."
"Demand has been stable for us. Our customers still have a healthy backlog."
"Declining for us. We are starting to feel the effects of the strike at the stamper level."
"Demand remains stable, but there are some concerns for Q4, per usual."
"Demand is stable, but better on contract with spot prices rising. Automotive should be slowing after the latest Ford strike."
"Our demand has been declining. Our customers are not as busy as they were this time last year."
"Steel demand is stable and will be declining later in the fourth quarter due to the seasonality of our work."
"Demand is improving even with automotive strikes."
Is inventory moving faster or slower than this time last year – and why?
"About the same."
"Inventory is moving as anticipated."
"Inventory is moving slower. So many jobs have been shelved due to interest rates and slowdown in building new commercial. "
"Plate is moving slower as the market awaits further price erosion. HRC is stable now that we've reached a bottom."
"It feels like we're seeing inventory move a bit faster, but I think that is more specific to our industry vs. overall market health."
"Inventory is moving better now as prices are rising. Last year prices were plummeting in this time frame on destocking."
"Slower – customers aren't buying."
"Inventory is moving faster. Many service centers  will need to restock for Q1'24 as many have run the inventories down to critical lows."
"Slower, with demand down from the first half of this year."
"Inventory is moving about the same as last year."
"Moving faster as steel buyers are buying up stock to get ahead of price increases."
Are imports still attractive vs. domestic material? Why or why not?
"Not attractive. Too much uncertainty."
"Imports are too risky and the wait is too long."
"For HRC, no, but for plate, yes."
"Yes. Domestic mills will raise prices for H1 2024."
"The line here has been blurry. But as domestic mills get more 'strong-headed' (i.e. lead times stretch and indices rise), imports start to look better and better."
"They are attractive compared to spot prices, but buyers are hesitant to make future commitments based on not knowing what market will look like when imports arrive."
"No. In an unstable market, it's too much of a risk to buy import and have to wait six months to get it."
"Imports are not attractive in discrete plate due to price, lead-time, quality."
"Not overall but that depends on the product needed."
Has the UAW strike had an impact on your business? Why or why not?
"The UAW strike is delaying any major price moves upward for the near term. When settled, anticipate upward price momentum."
"Not from a sales perspective, but it is influencing our HRC buying strategy."
"It hasn't for us. And even the headlines now aren't really scaring anyone. I've been quite surprised to see coil pricing go up during a UAW strike."
"Not nearly as impactful as expected. If you would have told me we were a month into the strike and I would still be shipping upwards of 90% of my auto demand, I would have never believed it."
"Starting to impact due to strike at Ford truck plant."
"Not really except for the costing and availability in the steel market."
What's something that's going on in the market that nobody is talking about?
"Risk of expanded war in Israel. It could have an impact on US metal markets. All depends on extent of expansion."
"Mills are pushing out lead times to hook everyone. Canada is sold out for 2023. For SDI, everything is on inquiry basis, let the games begin!"
"The value-add arms race."
"Extremely short inventories in Q4."
"The US-EU discussions on tariffs is important, as is service center consolidation. But the UAW strike, the situation in Israe, and mill outages are rightfully so taking all of the headlines."
"I still think that the outages are not getting enough press."
"Mill utilization continues to decline."
"Armor plate needs to be increased due to world events. Energy/Oil & Gas plate requirements are next to escalate."
"How Brazil steel markets are doing vs. overall steel availability in North America."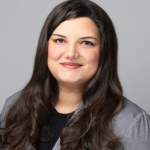 Latest in Steel Products