Steel Mills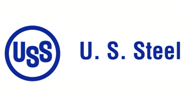 U.S. Steel Posts Lower Q3 Profit on Drop in Sheet Prices. Quiet on Sales Process
Written by Michael Cowden
October 26, 2023
---
U.S. Steel Corp.
Third quarter ended Sept. 30
2023
2022
% Change
Net sales
$4,431
$5,203
-14.8%
Net earnings
$299
$490
-40%
Per diluted share
$1.20
$1.85
-35.1%
Nine months ended Sept. 30
Net sales
$13,909
$16,727
-16.8%
Net earnings
$975
$2,350
-58.5%
Per diluted share
$3.86
$8.38
-53.9%
(in millions of dollars except per share)
U.S Steel posted sharply lower earnings on a drop in steel prices and only modest gains in shipments.
The Pittsburgh-based steelmaker also said little about the sales process it launched in August in commentary released with earnings data after the close of markets on Thursday, Oct. 26.
U.S. Steel "is progressing a robust and competitive strategic alternatives review process to maximize stockholder value," company president and CEO David Burritt said in a statement.
Cleveland-Cliffs, which has announced it intentions to acquire U.S. Steel, also said little specific about its bid when it announced earnings earlier in the week.
All told, U.S. Steel recorded net earnings of $299 million in the third quarter of 2023, down 35.1% from $490 million in the same quarter last year. It notched sales of $4.43 billion, 14.8% lower than Q3'22. (see chart above).
The company recorded total steel shipments 3.78 million tons in Q3'23, up 2.1% from 3.70 million tons in Q3'2022. That modest gain was offset by lower prices.
U.S. Steel posted averaged selling prices at $1,036 per ton at its integrated mills in Q3'23, down 15.9% from $1,232 per ton in Q3'22. Its Big River Steel EAF sheet mill in Osceola, Ark., recorded average selling prices of $901 per ton in Q3'22, down 17.8% from $1,096 per ton a year earlier.
U.S. Steel competitors Nucor and Steel Dynamics Inc. (SDI) posted a dip in profits for similar reasons.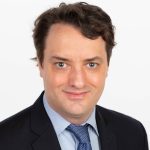 Latest in Steel Mills