Economy
US Manufacturing Sector Contracts Further in October: ISM
Written by Laura Miller
November 2, 2023
---
Manufacturing activity in the US contracted once again during the month of October.
The Institute for Supply Management's (ISM) Manufacturing PMI registered 46.7%, down from 49.0% in September. A reading above 50 indicates the manufacturing economy is growing, while a reading below 50 indicates contraction.
October was the 12th consecutive month to see a contraction in the sector.
So far in 2023, there were readings lower than October's in March, June, and July.
Additionally, "the overall economy dropped back into contraction after one month of weak expansion preceded by nine months of contraction and a 30-month period of expansion before that," said Timothy R. Fiore, chair of the ISM Manufacturing Business Survey Committee.
October's report showed a contraction in new orders, employment, inventories, order backlogs, new export orders, and imports.
One primary metals manufacturer commented that, despite the UAW strike, they saw "a firmness and pickup in orders for the rest of the fourth quarter."
A fabricated metal products manufacturer, on the other hand, reported "a slow fourth quarter, and we're clearly in a mild industry recession. However, demand is down less than 5%, and customer confidence of a recovery in the second half of 2024 is solid."
A machinery manufacturer said they are "seeing a slowdown on bookings, and our backlog is down to five days from 15 weeks earlier this year."
A manufacturer of transportation equipment commented their "backlog is starting to dip a bit." They noted, however, that they are "hearing of cutbacks in 2024 ordering, but it's still very strong compared to historical averages."
The primary metals, fabricated metal products, machinery, and miscellaneous manufacturing industries all reported contraction in October. Only two of 15 industries – food, beverage and tobacco products, and plastics and rubber products – reported growth.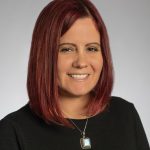 Latest in Economy