Economy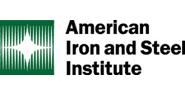 AISI: The Environment Is a Trade Issue - Why Carbon Tariffs Are Needed
Written by Kevin Dempsey
November 3, 2023
---
The American steel industry is the backbone of the US economy and produces the cleanest steel in the world. Of the major steel-producing countries, the United States has the lowest carbon dioxide (CO2) emissions per ton of steel produced and the lowest energy intensity. Chinese steel production, by contrast, creates carbon emissions that are twice as high as emissions from American steel production, and steel production in India has even higher emissions intensity. In fact, in 2019 imported steel accounted for 11 million more metric tons of CO2 emissions than if the steel had been produced at average US emissions levels.
Not only do American steel producers make the cleanest steel in the world, we also enable other industries to reduce their carbon footprints. According to a January 2022 report by McKinsey& Co., steel is the only material critical to all low-carbon technologies. Wind and renewable energy systems, zero-emission electric vehicles, electric grid transmission, hydrogen production, and carbon capture systems all depend on steel. For example, steel comprises over 70% of the weight of a typical wind turbine, and each new megawatt of solar power requires between 35 to 45 tons of steel.
However, the American steel industry and its production of clean steel face critical threats. Subsidies and trade distortions in many countries continue to contribute to massive global overcapacity in steel, estimated by the OECD to be approximately 612 million metric tons and growing. Much of this excess capacity is in countries that are producing steel that is much more carbon emissions intensive than American steel. India, for example, is rapidly expanding its high-emissions steel capacity. In addition, as a result of China's "Belt and Road Initiative," substantial additional high-carbon emitting steel capacity is being built in Indonesia, Vietnam, and other Southeast Asian nations, much of which is Chinese-owned.
As steelmakers in these countries seek to maximize their capacity utilization to cover their fixed costs, a significant amount of this high-emissions steel production is expected to be exported to other regions of the world, including the US, where it threatens to undermine the billions of dollars in investments that the American steel industry is making in cleaner steel production. To counter this threat, a new system of carbon or greenhouse-gas (GHG) intensity-based tariffs is needed.
The Biden administration has been working over the last two years to negotiate a "Global Arrangement for Sustainable Steel" with the European Union (EU) that would establish a new tariff system based on the carbon intensity of steel imported from around the world. Despite the administration's best efforts, however, the European Commission's trade bureaucrats have been unwilling to agree to US proposals to impose tariffs based on the differential in carbon intensity between imports and domestically produced steel. Given this entrenched opposition by EU trade officials, AISI believes it is time for the US to move forward on its own to establish a carbon tariff system in US law.
Key US senators agree with the AISI view. Just this past week, legislation was introduced by U.S. Senator Bill Cassidy (R-La.) to establish carbon border tariffs on imported goods with higher associated GHG emissions intensity than the emissions intensity of competing US-made goods. Importantly, the bill is not an effort to impose a domestic carbon fee or tax on American industry. Rather, it is intended to reward cleaner domestic manufacturing while limiting the emissions of foreign competitors. While AISI and our members have some concerns about how the bill would treat steel imports from some countries, we are committed to working with the bill sponsors to address these issues as the legislative process moves forward. We believe that establishing a comprehensive GHG border fee or carbon tariff will help level the playing field and ensure that American steel investments in cleaner production processes are not undercut by higher-emitting foreign imports.
Another key element to establishing an effective carbon tariff is the development of the proper methodology for calculating GHG emissions associated with steel production. Right now, there are multiple conflicting approaches being used by different groups to measure such emissions. To address this problem, AISI last year released GHG emissions calculations guidelines to provide an industry consensus view on how to calculate consistent and comprehensive data on GHG emissions from steel production. A consistent set of data will help ensure policymakers employ the most accurate information in setting carbon tariffs and pursuing other related policy initiatives.
A second and related piece of legislation is the "Providing Reliable, Objective, Verifiable Emissions Intensity and Transparency (PROVE IT)" Act, introduced this summer by US Senators Chris Coons (D-Del.) and Kevin Cramer (R-N.D.), along with a bipartisan group of cosponsors. The legislation directs the US Department of Energy to conduct a comprehensive study comparing the GHG emissions intensity of certain goods, including steel, produced in the US to the emissions intensity of those same goods produced in other countries. It is intended to demonstrate the comparative GHG emissions advantage that US manufacturers have over international competitors with higher emissions intensities, and the data developed as a result of this legislation could be used to calculate carbon tariffs on imports.
In parallel with these legislative initiatives in Congress, the US International Trade Commission (ITC), at the direction of the Office of the US Trade Representative (USTR), is undertaking a new fact-finding investigation that will assess the GHG emissions intensity of steel produced in the US. The investigation entails the ITC collecting data on GHG emissions from American steel producers through questionnaires that will be issued next year. The results of this investigation are expected to be released in January 2025 and are intended to provide a basis for calculating the differential between domestic industry GHG emissions intensity and that of foreign steel producers. This is a necessary step toward developing a GHG intensity-based tariff scheme. AISI is working closely with the ITC as it undertakes this important investigation, and we intend to testify at an ITC public hearing on this topic scheduled for Dec. 7.
AISI believes that the investments in clean steel production being made by domestic producers, coupled with a carbon tariff, will help ensure that the American steel industry can grow even as it continues to reduce GHG emissions. This is in sharp contrast to the approach being used in other countries to force cleaner production through the imposition of a domestic carbon price or tax, which penalizes new steel production. Indeed, according to a recent analysis by World Steel Dynamics, the North American region is the only part of the world expected to reduce total GHG emissions associated with steelmaking while also increasing total steel production. This increased production will help meet the growth in demand associated with the transition to a low-carbon economy where steel plays a key role.
The American steel industry's leadership on decarbonization, and the investments and advancements our industry is making in sustainable steelmaking, are being heralded in Congress and the administration more and more each day. The most effective way to ensure we continue that progress and retain our foothold on the cleanest steel production in the world is through policies like a carbon tariff that holds the most GHG-intensive producers in the world accountable. Learn more about the sustainability of the American steel industry on AISI's website: www.steel.org.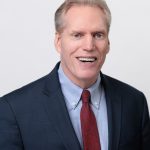 Latest in Economy