Steel Products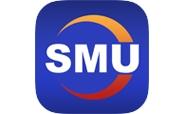 SMU Steel Summit Conference 2017 – What the Fuss is All About
Written by John Packard
July 31, 2017
---
On Monday, Aug. 28, the steel event of the year will kick off in Atlanta. With four weeks to go and 560 steel and manufacturing executives already registered, expectations are for this conference to truly be the most dynamic steel conference in North America for 2017. Welcome to the 7th Steel Market Update (SMU) Steel Summit Conference. This is what the fuss is all about.
Three days of rubbing shoulders with decision-makers from around the United States, Canada and Mexico as we enjoy one another while learning, networking and preparing your company for the future. We also have industry executives coming from Ecuador, Poland, Egypt and the United Kingdom.
We have 23 excellent speakers presenting topics of interest for those involved in the steel industry. Steel Market Update has spent 12 months preparing for this conference with one goal: for this conference to be the best one yet. We think we will accomplish that goal.
Here is how we see the three days of our conference playing out:
Day 1 – Monday, Aug. 28, 2017 – Location – Atlanta Airport Marriott Gateway Hotel – Salons E-H

Noon until 6 PM: Pick up credentials in lobby of the Atlanta Airport Marriott Gateway Hotel, which is located next to the Georgia International Convention Center and adjacent to the Atlanta International Airport (ATL). From the airport, put your money away as there is no need for a taxi, Uber or a rental car. For directions to the hotels and GICC click here.
2:00 PM – Marriott Gateway Hotel – Salons E-H – First "Pre-Summit" Program: Understanding Trade Complaints with trade attorney Lewis Leibowitz and Cato trade expert and former chairman of the International Trade Commission (ITC) Daniel Pearson. Leibowitz and Pearson will help our attendees understand all the various trade suits and remedies being presented by the domestic steel mills and the U.S. government. This will include Section 232, Section 337, Section 301, Section 201, Circumvention, Antidumping (AD) and Countervailing Duties (CVD) and how the system works. This is meant to be an overview and an interactive program.
3:00 PM – Marriott Gateway Hotel – Salons E-H – Second "Pre-Summit" Program on Fact-Based Negotiations. Ryan Huff, Associate Partner with Applied Value Group, will put on a program tailored to steel buyers and executives. He will discuss the risks inherent in the purchasing of steel and how to mitigate those risks, how to align costs and sales to improve gross margins, and how to reduce volatility for your company. Assisting Huff will be David Feldstein of Flack Global Metals who will provide real-world insights into steel hedging and how it can be used to develop business and protect customers.
5:00 PM – Informal Networking Reception in the lobby bar area of the Marriott Gateway Hotel. Attendees will receive a free drink coupon courtesy of Flack Global Metals who are the sponsors of this year's Pre-Summit program and networking event. Come network with hundreds of manufacturers, steel distributors, toll processors, steel traders and steel mills, as well as companies associated with these industries throughout the evening. The place to meet after dinner or after arrival from the airport.
Day 2 – Tuesday, Aug. 29, 2017 – Get the Ball Rolling – Location – Georgia International Convention Center
7:00 AM – Doors Open to GICC – Credentials available as is help with the SMU Events App in the lobby. There will be unlimited coffee all day thanks to Magic Coil Products. Bagels and pastries also will be available for those who might have skipped breakfast at their hotel. Exhibition booths in the lobby area and outside the meeting room entrance will be manned.
8 AM – Welcome to the 7th SMU Steel Summit Conference – John Packard, President, CEO & Publisher and the SMU team welcome you to Atlanta and this year's record-breaking event.
8:15 AM – Keynote Speaker – Dr. Chris Kuehl of Armada Corporate Intelligence will provide a broad economic view of the world and U.S. economy utilizing his special sense of humor and outlook on life and the economy. This is Dr. Kuehl's second appearance at our conference.
9:15 AM – Break sponsored by Kenwal Steel
9:35 AM – How What Happens in China, Europe and Mexico Impacts U.S. Steel Markets with Philipp Englin, CEO of World Steel Dynamics, and Santiago Rico, Head of Strategy for ArcelorMittal Mexico. Our two speakers will discuss how the steel industries around the world affect prices and supply here. They will look at excess capacity around the world, as well as what new capacity is being constructed. What are the biggest international challenges facing NAFTA (U.S., Mexico & Canada)?
10:35 AM – A Deep Dive on Commodities/Metals/Steel Inputs – We have a three-person panel assembled to discuss their views on iron ore (Kurt Fowler, Regional Head, Americas for The Steel Index/S&P Global Platts), ferrous scrap (John Harris, CEO, Aaristic Services Inc. and former director of Raw Materials for ArcelorMittal) and on metals such as zinc, aluminum, copper and steel (Lisa Reisman, Co-Founder & Executive Editor, MetalMiner). We welcome Kurt Fowler and John Harris for their first appearance at our event. This will be Lisa Reisman's third appearance as a speaker at our conference.
11:50 AM – Lunch sponsored by Nucor
12:50 PM – The Debate Continues: Steel & Commodity Forecasts – For the seventh year, we are pleased to welcome back Timna Tanners, steel and mining analyst for Bank of America/Merrill Lynch Research, and John Anton, Senior Principal Economist for IHS Markit, as they discuss what went right (or wrong) with their forecast for 2017 and where they see steel and commodity prices in 2018.
1:50 PM – What Do You Think? An interactive program hosted by John Packard, SMU President & CEO, as we use our SMU Events App to find out more about our audience and what their opinions are about the steel industry, free trade and the future for the industry. This year, due to the generosity of Conference Partner Pacesetter, the entire conference is connected to WiFi to make our real-time polling and social media posts easier.
2:10 PM – Break sponsored by Majestic Steel USA
2:30 PM – What is "Free and Fair" Trade? We have assembled a strong four-person panel to discuss foreign steel imports and what exactly is "free and fair" trade from the viewpoint of steel mills (Philip Bell, President, Steel Manufacturers Association), manufacturing companies (William Gaskin, President Emeritus, Precision Metalforming Association), trade attorney (Lewis Leibowitz) and trade expert (Dan Pearson, Senior Fellow, Trade Policy Studies, Cato Institute and former chairman of the International Trade Commission). This will be a free-flowing debate with audience participation.
4:00 PM – Networking Cocktail Party/Reception in the lobby of the GICC sponsored by Heidtman Steel. Come join those attending in one of the premier networking opportunities for the steel industry in North America.
5:30 PM -End of Networking/Cocktail Party – Dinner on Your Own – Meet your new steel and manufacturing friends later in the Marriott Gateway Hotel lobby bar or at one of the other hotels (SpringHill Suites/Renaissance Hotel)
Day 3 – The Excitement Grows – Georgia International Convention Center
7:00 AM – Doors Open – Registration/Credentials available in lobby. Exhibitor booths manned. Coffee all day courtesy of Alliance Steel. Bagels and pastries available for those who might have missed out on breakfast in their hotel.
8:00 AM – Welcome to Day 2 Opening Remarks – John Packard, President & CEO, Steel Market Update and the SMU Team.
8:15 AM – Keynote Speaker Dr. Alan Beaulieu, Principal, ITR Economics – This will be the third year Beaulieu has addressed our conference. The title of his talk tells it all: "A Good Year Ahead." We look forward to one of the favorite speakers at our conference and his unique and clever insights into the U.S. economy, market cycles and what companies need to be doing now to prepare for what is about to come.
9:15 AM – Break sponsored by MidWest Materials, Inc.
9:35 AM – What Does Manufacturing Think? This will be an open discussion led by Steel Market Update President & CEO John Packard, who will interact with the heads of three manufacturing companies involved with many industrial market segments across North America.
Barry Zekelman, Executive Chairman & CEO of Zekelman Industries. Zekelman and its five divisions manufacture pipe and tube used in construction, energy, fencing and many other applications. Zekelman has also been very active in trying to protect the U.S. markets from the overflow of foreign pipe and tube. This will be the first time a SMU Steel Summit Conference has heard from Mr. Zekelman.
Paul Gintner, President of BTD Manufacturing (an Otter Tail Company). BTD is a metal stamping company providing parts for customers such as Cummins, Carrier, NCI Components, Honda, Kubota, CAT, Terex, Bobcat, GE, Snap-On Tools, Dalsin and many more. With BTD's variety of customers, Gintner will have a unique view of many industries and their forecasts for the future. This will be the first time our conference will hear from Mr. Gintner.
Phil Raimondo, President & CEO, Behlen Manufacturing. Behlen is a grain bin (agricultural products), metal fabricating and metal building and roofing company headquartered in Nebraska. Raimondo is not a stranger to a SMU Steel Summit Conference having attended many (if not all) of our previous six conferences. Behlen has a window to the agriculture markets (including exporting grain bins worldwide) and metal buildings used in all kinds of applications. The company also builds presses and other equipment for stamping metal. This will be the first time Mr. Raimondo has spoken at one of our conferences.
10:35 AM – Break sponsored by Red Bud Industries
10:55 AM – A Conversation with Big River Steel CEO David Stickler – John Packard of Steel Market Update will sit down and have a conversation with David Stickler regarding the Big River Steel project, which started producing hot rolled coils late last year and is now also producing cold rolled and galvanized steel coils. The mill has some unique equipment and views on the market, and we look forward to learning more about BRS and where they think the markets are headed.
11:55 AM – Lunch sponsored by Ryerson
12:45 PM – Special Presentation – Michael Smerconish is a Political Analyst and Host of CNN Smerconish, The Michael Smerconish program on SiriusXM, newspaper columnist and author. SMU selected Smerconish to speak at this year's conference because politics and the Trump administration are very much involved with the steel industry. Smerconish will present both sides of the political spectrum without pushing the agenda of one party or the other. At the same time, he will express common sense opinions about the issues in today's headlines. The title of his speech is, "How did we get here (politically) and what will it take to get out?"
2:00 PM – The Youth of the Industry Speak – and they are here to talk about how manufacturing, distribution and other steel-related companies can attract, hire and retain young people. The three individuals selected are all in their early 30s or younger and are highly respected and successful within their companies. We have Jack Bellissimo, Manager of Corporate Sourcing (Steel) for Hubbell, Inc.; Justin Philipp, People Area Director (HR) for Pacesetter; and Gaurav Chhibbar, who just changed his position within Cargill from Raw Materials Lead to Freight Trader. They will speak about how they were attracted to steel and will provide actionable items for companies to use to attract, hire, communicate and retain young associates.
Gaurav Chhibbar has spoken to our conference on two occasions regarding international steel pricing and availability. This will be his third presentation but the first in a role as a successful young executive making his way up within the largest privately held company in the world.
Jack Bellissimo will be speaking for the first time, although he is not a stranger to attending a SMU conference. Bellissimo has some interesting things to say about why he became involved in the metals and manufacturing industries after turning down Google. Bellissimo is a military veteran and holds the Bronze Star for valor.
Justin Philipp will be speaking at his first SMU Steel Summit conference. Our normal policy is not to invite employees of sponsors to speak at our conferences. However, we were so impressed with his ability to communicate key information about developing a plan for hiring and retaining young people that we made an exception. More than 60 percent of the workers employed by his company, Pacesetter, are millennials.
3:00 PM – Until We Meet Again – John Packard, President & CEO and his Team, will close the conference.
Important Items to Consider When Attending a SMU Steel Summit Conference:
Dress Code – Business casual – logo golf shirts encouraged – ties are discouraged. It is warm in Atlanta and we want everyone to be comfortable and easy to recognize while networking.
SMU Events App – Download from your smart phone or tablet store. The App is invaluable in reaching out to other attendees, responding to real-time polling, accessing social media, the schedule, speaker's bios and getting their presentations after the conference is over. if you have questions or are lost: Brett@SteelMarketUpdate.com
Sponsors – Conference Sponsor & WiFi Sponsor – Pacesetter; Corporate Sponsors – Bank of America Merrill Lynch and Mill Steel; Cocktail Reception Sponsors – Flack Global Metals and Heidtman Steel; Lunch Sponsors – Nucor and Ryerson; Coffee Sponsors – Magic Coil Products and Alliance Steel; Break Sponsors – MidWest Materials, Majestic Steel, Kenwal and Red Bud Industries.
Exhibitors – ITR Economics, Fabricators & Manufacturers Association, Georgia Ports Authority, Alcos, Sellers 3PL, Oaklins Heritage Capital Group, Snapshot Interactive

Latest in Steel Products