Economy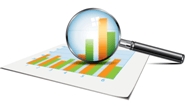 SMU's January at a Glance
Written by Brett Linton
January 31, 2022
---
January marked the fifth consecutive month of declining steel prices, following a year-long streak of continuous price increases. Hot rolled prices declined $200 per ton throughout the month, with the SMU index averaging $1,335 per ton ($66.75 per cwt) as of Tuesday, Jan. 25. The SMU Price Momentum Indicator for sheet products remains at Lower since its mid-October adjustment.
January scrap prices were down $55-80 per ton from the month prior, with shredded scrap prices down from a multi-year high in December. Click here to view and compare prices using our interactive pricing tool.
Zinc and aluminum spot prices rose throughout the month to reach multi-month highs; zinc peaked at $1.67 per pound on Jan. 21 and aluminum peaked at $1.41 per pound on Jan. 20, the highest levels seen since the mid-October surge (excluding the occasional 2-5 day bumps commonly seen in aluminum spot prices).
The SMU Buyers Sentiment Index remained at a high level of optimism, ranging from +73 to +71 during the month. Viewed as a three-month moving average, buyers' sentiment declined slightly to +73.67 in late-January.
Hot-rolled coil lead times continued to shrink, at 3.83 weeks as of late-January (territory last seen in the summer of 2020). The percentage of buyers reporting that mills are willing to negotiate on hot-rolled coil prices has been rising for the past five months, with the late-January datapoint indicating all mills are now willing to talk price to secure an order (only the third time we have seen 100% in 11+ years). A history of HRC lead times can been seen within our interactive pricing tool.
Key indicators of steel demand continue to remain positive, as has been the case for months. The AIA Billings Index indicated that construction activity has recovered for a full year now. The energy sector continues to improve, as do total U.S. steel imports, exports and apparent steel supply.
See the chart below for other key metrics in the month of January: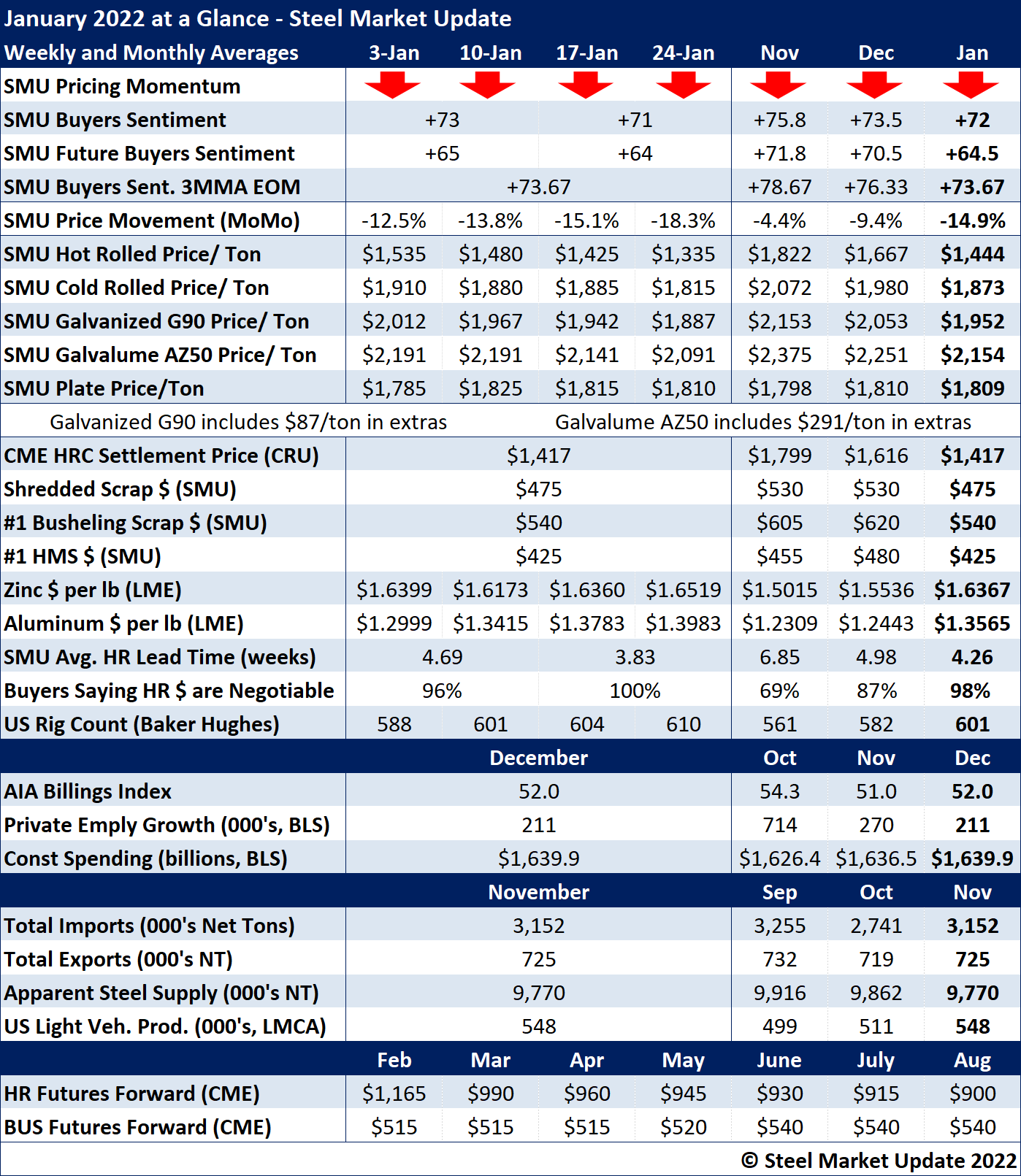 By Brett Linton, Brett@SteelMarketUpdate.com

Latest in Economy