Trade Cases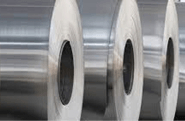 Steel Execs Hope for Strong Trade Measures Post-Election
Written by Sandy Williams
October 3, 2020
---
With a presidential election on the horizon, the AIST Town Hall Forum asked steel executives how a new administration may affect the steel industry and trade.
"I continue to expect bipartisan support in Washington for American workers, American steelmaking, regardless of who is in the White House," said U.S. Steel CEO Dave Burritt. "But I will say this about President Trump, at a time when we needed it, he has stepped in. We strongly support the continuation of S232." 
He added, "I am a strong advocate of free and fair trade. I'm a strong advocate of limited bureaucracy, lower taxes, and we want to have great environmental stewardship, but not stupid environmental stewardship."
Dan Needham, Nucor VP general manager-Indiana, concurred with Burritt. "We have been successful working with both parties, both administrations in the past and I expect we will in the future. But I don't think that in my lifetime I have seen a more vocal and concerted effort at strengthening American manufacturing as I have in the last three years–the policies, the trade efforts, the regulatory tax reform."
The U.S. steel industry can compete with the world on cost and on environmental regulations, but the world doesn't play fair, said Needham. "S232 has had a positive impact as well as the trade cases and the trade laws we've had in place and have used over the past 10 years. We've seen imports reduced about 10 percent since 2015, from 29 percent to 19. Having strong enforcement when no one else is changing around the world is certainly something we need to focus on and continue going forward because [imports] haven't gone away at this point."
Cleveland-Cliffs CEO Lourenco Goncalves said China needs to be recognized as the enemy. "But I think we are failing to define what is a fair and level playing field. Going forward, Wall Street will define that for us. The level playing field will be the ESG (environmental, social, governance) playing field." China should be denied access to capital inside the U.S. and forced to follow the same restrictions as American-based companies. An environmental border tax should be imposed so that "whatever comes from China needs to pay for the pollution they inflict on the world."
Goncalves added that China is not the industry's only problem, and that "sometimes friends are worse than enemies," referring to unfairly priced or circumvented steel that is shipped from Canada and Mexico. "We need the next president, whether it is Trump or Biden, to wise up against our friends, particularly against Canada, Mexico and South Korea."
Big River Steel CEO Dave Stickler agreed that the present administration has helped the steel industry. "However, at the end of the day, all of us need to be able to stand on our own two feet; we need to be able to compete." China will not cut excess capacity because steel mills are too heavily relied on for jobs and taxes. Noting the logistics costs required for Chinese steelmakers to import iron ore, make hot rolled coils and ship them to America, Stickler said, "If I can't beat that model I shouldn't be in business." Section 232 gave the steel industry an opportunity to get its house in order, but will not be around forever, he added.
"Whoever is in the White House, you have to make sure we take direct action against China and those who abuse this marketplace," said Steel Dynamics CEO Mark Millett. "I do support reasonable trade action to protect ourselves. Imports are going to be a pressure forever. China is still increasing at about a 6 percent rate."
"I don't necessarily believe in S232 tariffs," added Millett. "I think a quota system is more effective. The country needs steel imports. We are one of the steel countries in the world that is steel short by at least 20-30 million tons in a good demand environment. So, we need imports to come in, just not at a 30-35 million ton pace." 
The necessity of steel imports became a contentious issue during the panel discussion, with Burritt strongly opposing the idea that the U.S. cannot be self-sufficient. "I don't share the view imports are necessary for us to balance this market," said Burritt. "I think right now there is 65-70 percent utilization, so there is ample unused domestic capacity and several million tons of new capacity coming online. The notion that we need someone to help us in the United States—I don't believe that.
"We can take care of ourselves, and if we've learned anything from this pandemic, we need a resilient supply chain," said Burritt. "And I think we are in a position to be able to do that. Over time, I think we will get free and fair rules, but until that happens we need the S232, we need the S301, we need tough mindedness to make sure we right the wrongs that have been done over the last few decades."
Goncalves stepped in, noting that both Millett and Burritt were correct—currently there is a need to import steel, but U.S. steelmakers have the capability to produce more and eventually replace imports. The new capacity coming online "will kick unfair imports out of here," he said. He added it is time for the industry to address trade concerns with a "single voice."
"What we need to do is leverage what we have," said Goncalves, "We have a lot of knowledge, and these politicians, no matter Republican or Democrat, they tend to listen to us…. It is about time for us to come up with an American steel association that can speak with a single voice and can have all of us leveraging a common message."   

Latest in Trade Cases