Steel Mills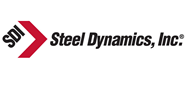 SDI Sees Q3 Earnings Drop, Lower Flat-Rolled Tags to Hit Steel Ops
Written by Ethan Bernard
September 18, 2023
---
Steel Dynamics Inc. (SDI) said it expects third-quarter earnings to be lower than the previous quarter and also below the results posted a year earlier.
The Fort Wayne, Ind.-based company reported Q3'23 earnings guidance on Monday in the range of $3.46 to $3.50 per diluted share. This compares with Q2'23 earnings of $4.81 per diluted share and $5.03 per diluted share in the same quarter a year ago.
The company's results from its steel operations are expected to be "significantly lower" than Q2'23. SDI cited "metal spread contraction" as lower flat-rolled steel tags more than offset cheaper scrap costs.
"Steel shipments are expected to be comparable to sequential second-quarter volume, excluding lost volume related to Sinton's unplanned July outage," the company said in a statement.
SDI added: "Steel order activity remains solid."
SDI restarted its Sinton, Texas, hot strip mill at the beginning of August after a month-long unplanned outage.
The steelmaker said results from its metal recycling operations are expected to be down from Q2 due to "lower volume and metal spread compression as pricing declined throughout the quarter."
SDI's steel fabrication operations are also expected to be lower in Q3 vs. Q2. The company cited "lower shipments and metal spread compression as realized selling values declined and steel input costs increased in the quarter."
Latest in Steel Mills